Elite Dangerous Blogs
(Page 2)
ELITED » An Elite Roguey
Posted by Roguey
on Tuesday 1st September, 2015 |

0 comments
Its been nearly 2 months since my promotion to Deadly in Elite: Dangerous. When I got Deadly, I moved my focus onto trading - as it felt like it would be a long journey and I was only at the start of it. Every so often I did a bit combat - pushing up my progress by a couple of percentage every now and then.
However in the past week or so, my turned my focus back onto fighting. I knew there be a bank holiday, so I would have some more time to push on with the rank.
Progress was slow at first, getting around 5% progress a day until I started to refine things. I learnt the best place to farm the kills was at
high resource extraction sites
(H-RES), but there were 3 different spawns;
- One with small ships (Eagles, Cobras, Diamondback's),
- Another with big ships (Imperial Clippers, Vultures, Dropships),
- Or a mixture of both,
I thought fastest way of pushing up my rank was to search for an instance with big ships, with high rank. However after a bit of time learnt both big/small spawns have various advantages;
To push up your combat rank, the most important thing is the rank of the other ship. It is better to face 3x Deadly Eagles, than it is to fight 3x Master Dropships. However the larger ship spawn is better for money, as you can earn up-to 230,000cr per kill.
If youre looking to push up your combat rank (like I was), it is better to kill the pirates at start of an instance then make another game. This way you dont need to wait for them to come to you.
However, it still took me awhile, but I have finally reached the combat rank of
Elite
;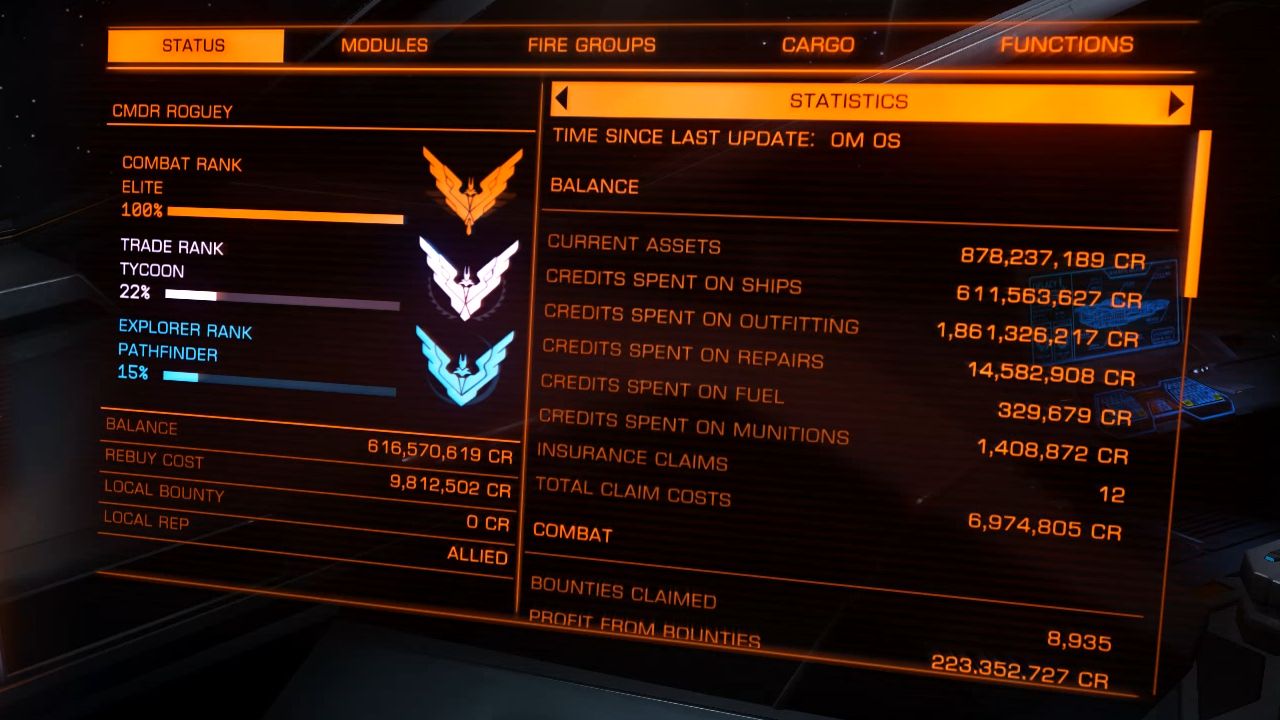 I also wanted to captured this moment, so I also posted it on youtube - showing my promotion. I did think it might give others some ideas.
So now I dont have to farm RES sites ever again - yay!
ELITED » A sneaky Tycoon
Posted by Roguey
on Friday 10th July, 2015 |

0 comments
For the past few days ive been working on my trade rank, seeing it was the 85%+ area. Trading isnt the most fun thing to do, but it brings in money which is always a good thing in Elite: Dangerous. Earlier, I knew I was getting close - as it said I was at 99%. However when I logged back in, I saw this;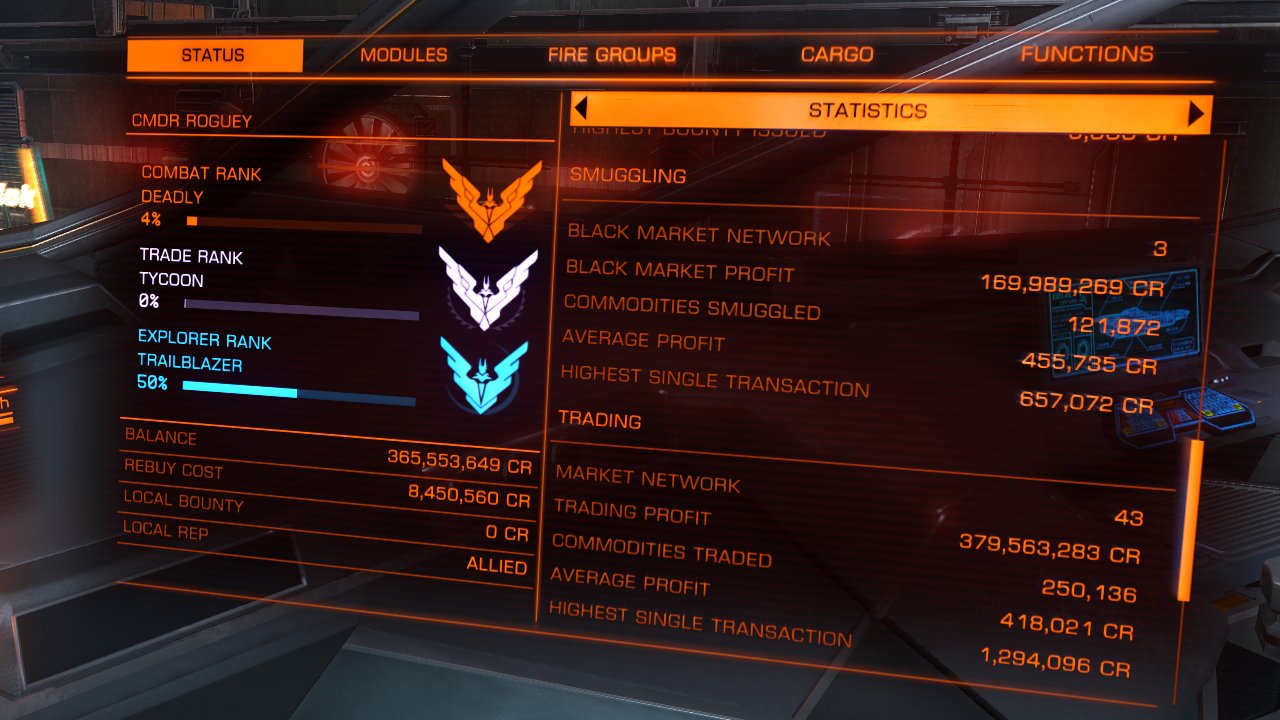 I was thinking that you needed 384/385 million profit, so I was expecting to do a few more runs to be honest.
Anyway, now begins the long road to Elite for two ranks - combat and trade. As you can see I made a little progress on the combat one.
ELITED » A deadly Roguey
Posted by Roguey
on Saturday 4th July, 2015 |

0 comments
Its been just under a month now since my last blog, when I reached the combat rating of
Dangerous
. I was so sick of seeing
Master
, as all I could think about was
I am a master-blaster
(as someone kept saying it to me). So I was so glad to get the Dangerous title. I carried on doing kills (probably 75% to 25% - trading, you still make a lot of money from trading).
Today, I have just reached
Deadly
! So now just one more title before coming
Elite
. I know this one will take some time, but atleast each percent I do, I know its getting closer - rather than thinking I have to do another step afterwards (if that makes any sense). Here is my promotion;
However before I reach Elite im expecting to reach Tycoon, as im around 80% rank at the moment. Tycoon is also one rank under Elite, but I know trading takes ages. For the moment ive been taking
Imperial Slaves
from Zelano, to LTT 911 (
trade-run here
which nets me around 2,800 per unit (although no return goods)). Another reason for this run is that my power (
Denton Patreus
) is nearby, actually this was the reason I picked him.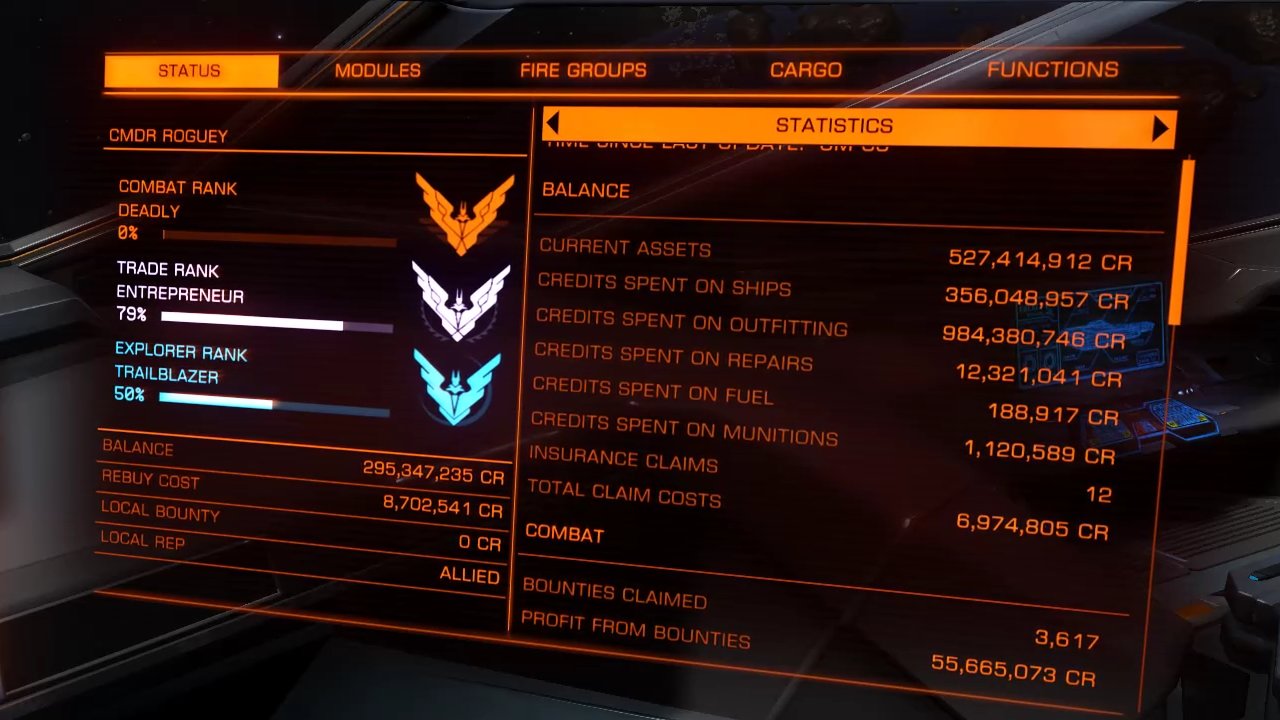 ps. I know im not the first to reach these ranks, however I like to document my progress and hope you like seeing it. Hopefully you found this blog interesting (especially nosing at my stats, although I do find it useful for myself).
Well, good luck out there fellow
Commanders
.
ELITED » Dangerous title
Posted by Roguey
on Friday 12th June, 2015 |

1 comments
Its been a long time since my last blog post on Elite: Dangerous. A lot has changed since - just recently Elite: Dangerous was updated to include powers. However v1.3 hasnt gone with fair share of problems too (some still needing fixing).

On and off ive been working on the combat rank - trying to progress. I got so fed up seeing Master - which felt lacking. Today - finally I managed to reach Dangerous.

I know there are commanders out there who have already reached Elite, but im just sharing my progress. I would like to reach Elite one day but I feel that's a long way off. Thanks for Shadowplay I have the moment recorded;




Anyway, Good luck out there commanders,
ELITED » Elite killed my 670 GTX
Posted by Roguey
on Monday 13th April, 2015 |

5 comments
Probably the first thing you thought when reading the blog title was - is this some spam random post? I wish it was the case.. but my Nvidia 670 GTX has now gone on its last journey after just 2 and half years;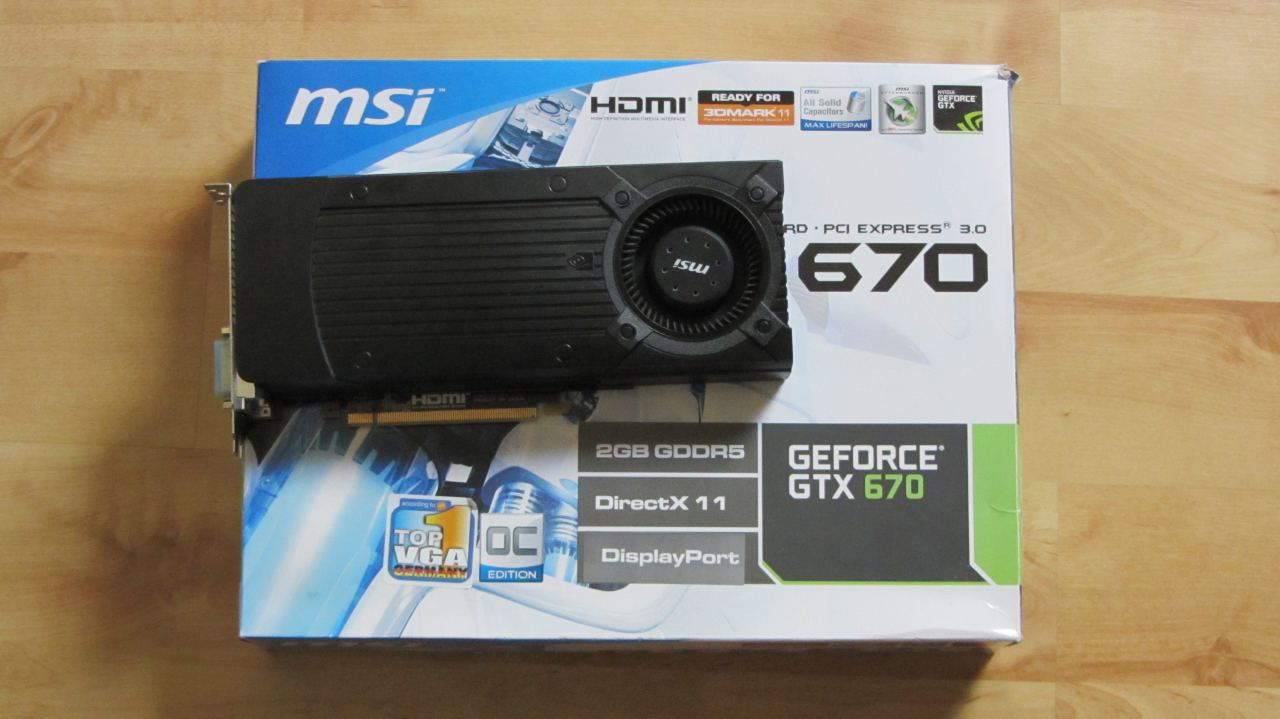 I havnt been playing Elite for a few days as ive been working on the site, or playing on the PS3. I just recently wrote some code to save the best deals back into the database. So, today I thought ill check a run that the site worked out between
Deneb Algedi
to
V374 Pegasi
- it looked promising. So I launched the game, got into the game and set my location to V374 Pegasi. Next I asked for permission to launch, went to pull-up, then a big blue-screen of death. I knew it wasnt a good but I thought after a restart it would be back.
But, after a restarting my pc went into a kind-of safe-mode defaulting back to 800x600. Windows was basically saying there was no graphic card, or it was unknown. I tried reinstalling the drivers, still nothing. So as a last result I tried it in another pc. The same thing happened - Windows couldnt
find
it. Its so bad that even the screen-saver cant run, saying a need a better graphic card. In device manager Windows says;
Code 43: Windows has stopped this device because it has reported problems
So ive had to
borrow
my old 9800GT for now - which isnt ideal;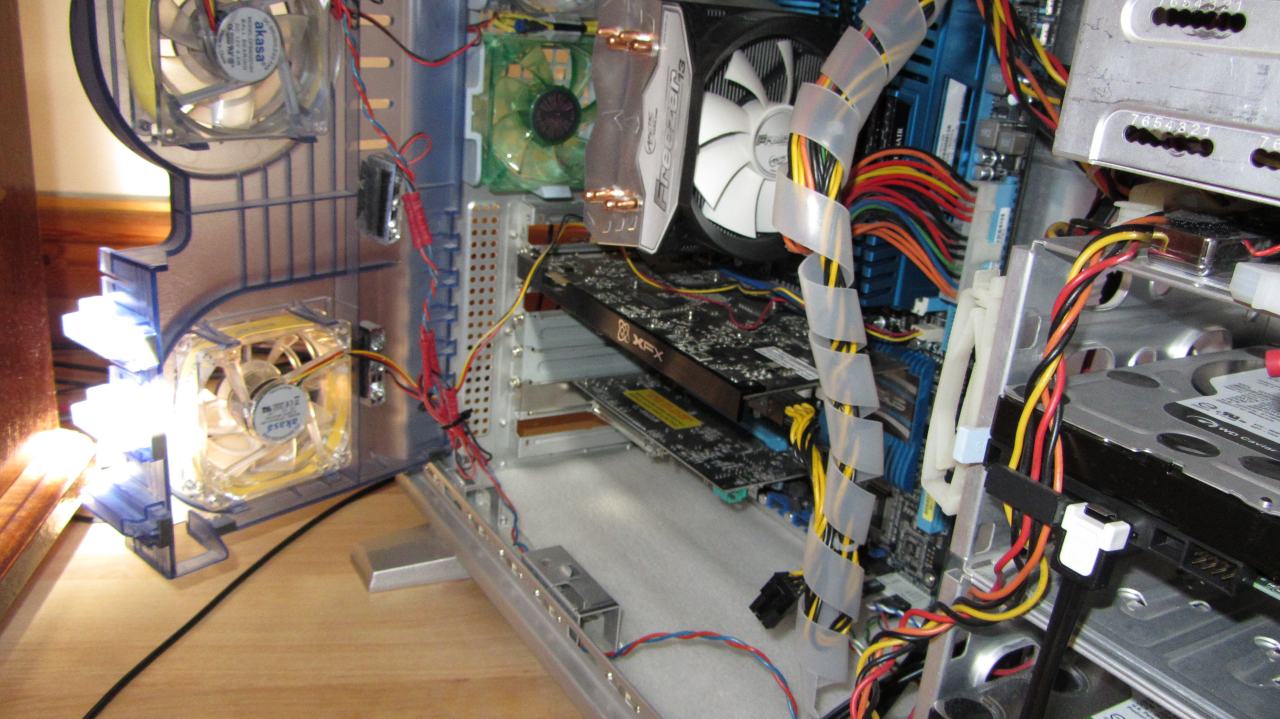 Elite is barely playable, I cant shadow-play and the 9800GT sounds like it cant cope - although its better than being in safe mode. Its not helped that the car also off-the-road due to some serious faults (so we cant just pop to the shops and get another). I find it ironic that awhile back Frontier had a competition to win a Titan-black but yet as killed my 670GTX. Im guessing that a 970GTX would be a good replacement? For now, I will probably be playing Elite a lot less and staying solo until I can get something sorted. I might re-try it a few more times but I dont think its coming back. If you have any suggestions, please let me know.
[update] the card was later RMA, more information
here