New RA3: Paradox Minimod Revealed
Thursday 17th February, 2011 ·

0 comments
Posted by The White tiger, Global Moderator
.
RA3: Paradox
developers has just started a new mini mod for Red Alert 3. This mini mod will contain many new units, maps and more features too, as well as two of our minor factions, the valient ARVN and the tenacious Vietcong.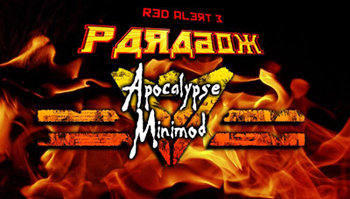 [*]A fully realized Minimod; no open beta here! Treads will turn, collapse models will burn, infantry will run, and all units will respond with unique voice overs.
[*]A new map, Welcome to 'Nam, playing a modified, Minor Faction-centric version of our Land Grab gametype, with unique props and foilage.
[*]Around 20 new units and structures, fully realized and detailed, from the bizarre Peacock Tank Destroyer to the terrifying Mammoth Tank.
Learn more about this new minimod
right here
.
Comments
| | |
| --- | --- |
| | To post comments you need to register and log-in. |