Roguey's blog
Warning
: Missing argument 2 for return_user_banner(), called in /home/roguey/public_html/blogs/user.php on line 54 and defined in
/home/roguey/public_html/users/modules/user_banner.php
on line
6
Firefox and hotmail freezing
For me, it seems hotmail and firefox are not getting on well. Every so often things keep freezing. The freeze causes the whole computer to freeze just for a few seconds. This has only happen recently, so I guess its something to do with the new updates in hotmail?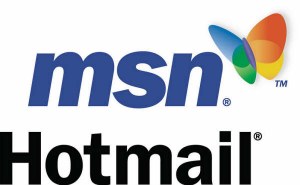 Posted by Roguey
on Wednesday 9th February, 2011 ·

1 comments
·
PS3 » I hate miss-able trophies
I really hate PS3 games that have lots miss-able trophies, it forces you to look stuff up and always be on alert. For me it can stop me from enjoying a game as much. I think in most games you should be able to complete the missed stuff after you have completed the game. Sometimes miss-able trophies arent too bad, like if the game offers a second path of events such as Infamous. In Infamous you could choose to play as good or bad with different side-effects. However simply missing a trophy because you didnt know you had to completed a quest in set time-frame sucks.
Posted by Roguey
on Monday 7th February, 2011 ·

1 comments
·
markosweb.com broken?
Over the past few weeks I have wanted to update my profile on markosweb.com. However in the account section, I just see the following:
Update in progress
You have requested statistic update 2 months ago.
Your request is 1203th in queue.
Estimate update time: 11 hours
Thank you for patience
I have tried to contact them but with no reply. Im guessing the site wont be fixed

[update] I logged in and could update my site. I dont know if it was reset because of my message or not.
Posted by Roguey
on Monday 31st January, 2011 ·

2 comments
·
New section - My blogs
A new section is up and running called Blogs. In this section you can post your own news such as things which have happened to you. Once you gain access to the blog section, you will be given you own folder, in my case /blogs/roguey/

Hopefully its all working, comment system is installed on the blogs too.
Posted by Roguey
on Saturday 22nd January, 2011 ·

2 comments
·