Ship transfer and multi-crew switching
Saturday 20th August, 2016

4 comments
Posted by Roguey, Global Admin
.
It looks like Frontier have a few more things planned. The first being the ship transfer system. This will allow you to move your ships from another station. The service wont be free but I could see it being very useful to commanders with multi-able ships all dotted around the universe;
The next thing planned called multi-crew switching. This basically means you can either fly the main ship, or take over control of the ship-launched fighter; beware that your main ship will still be vulnerable. However with the AI piloting the other ship, it wont be a sitting duck. How good the fighter will be is remained to be seen but may be able to provide some kind-of of support to miners/traders.
And lastly, Frontier have teased use with a capital ship dock. Hopefully this might mean we will see more activity with capital ships;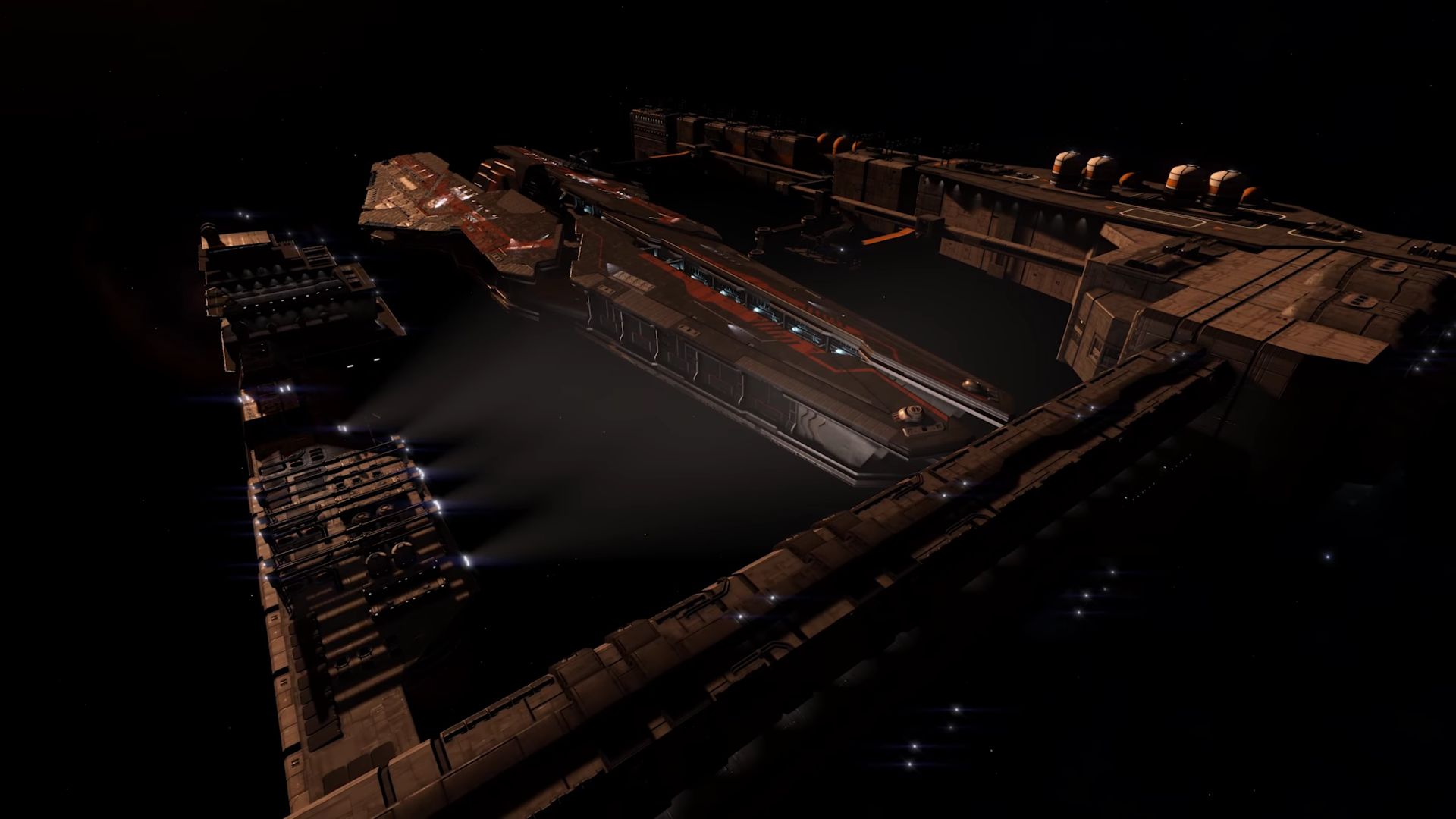 So it looks like v2.2 is going to be a huge update to the game; even the UI has been over-hauled too.
Add your comment
| | |
| --- | --- |
| | To post comments you need to register and log-in. |


j0lt

• 6 months ago


I can't wait for this! It'll allow me to travel around in my AspX while still being able to send for my Vulture if I want to get into a dogfight!



ToeBlarone

• 7 months ago


I am looking forward to the new one. Getting quite excited for it.



Sinxar

• 7 months ago


What is that a Corvette docked at an outpost? If so... that is awesome!



Roguey

• 7 months ago


@sinxar nope, its not a Corvette - its a capital ship!