New alien mission from Professor Palin
Saturday 22nd July, 2017

2 comments
Posted by Roguey, Global Admin
.
Just a quick heads-up; it appears that Professor Palin is offering a new alien mission to complete. To get the mission you will need to dock at Obsidian Orbital in
Maia
. After docking at the station you should get new message in your inbox. If not, try leaving the system and re-dock at the station.
The mission itself requires you to collect 4 unknown technology samples. These can be found at the Active Unknown Structures (found
here
), but before you head-out make sure you have a Corrosion Resistant Cargo Rack (Professor Palin sells those) and UA / UP or UL. You can find one of those at HIP 17694, planet: B 7 F, coordinates: 17.9523, -96.7690. When you get close enough you should see
Unknown XXX
on scanner.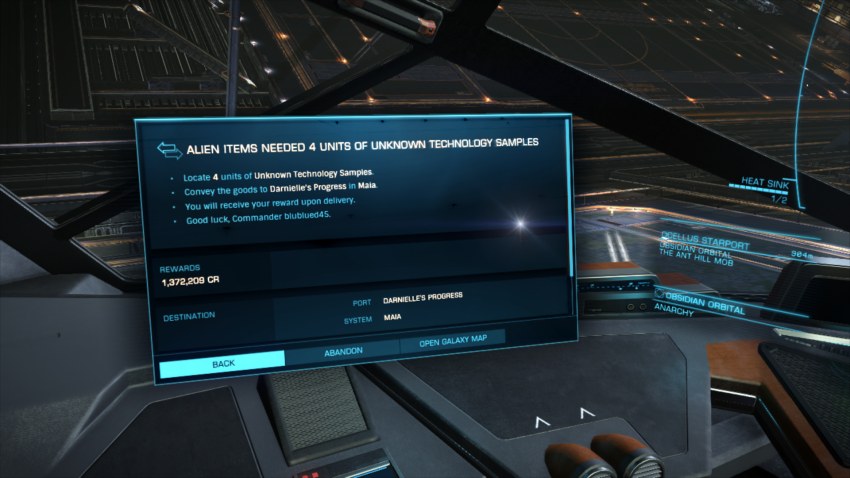 There is also a forum post on the new mission which can be found
here
.
Comments
| | |
| --- | --- |
| | To post comments you need to register and log-in. |