Chapter 3 – v3.2 released
Tuesday 28th August, 2018

3 comments
Posted by Roguey, Global Admin
.
Hello commanders, today marks the day when the third
chapter
of beyond (v3.2) is released. The first thing I did was to check the patch notes, to see what has changed (
seen here
). At-first glance the patch notes look some-what underwhelming (to me). A few more weapons, a new ship (The Crusader), some guardian fighters and some various fixes - not much else seems to be in the patch. I did read that the next patch (chapter four) is supposed to be a huge update, which will follow later in the year. Anyway, I thought I'd post to let you know and to hear your comments about chapter three. Have you been playing Elite much, or something else?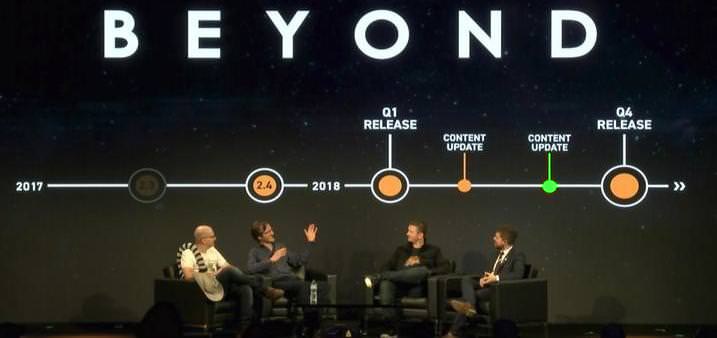 Comments
| | |
| --- | --- |
| | To post comments you need to register and log-in. |