Elite Dangerous for FREE
Friday 20th November, 2020

0 comments
Posted by Roguey, Global Admin
.
You can now get Elite Dangerous for FREE on the Epic store. All you need to do is to login/create an Epic account, then claim the Free game;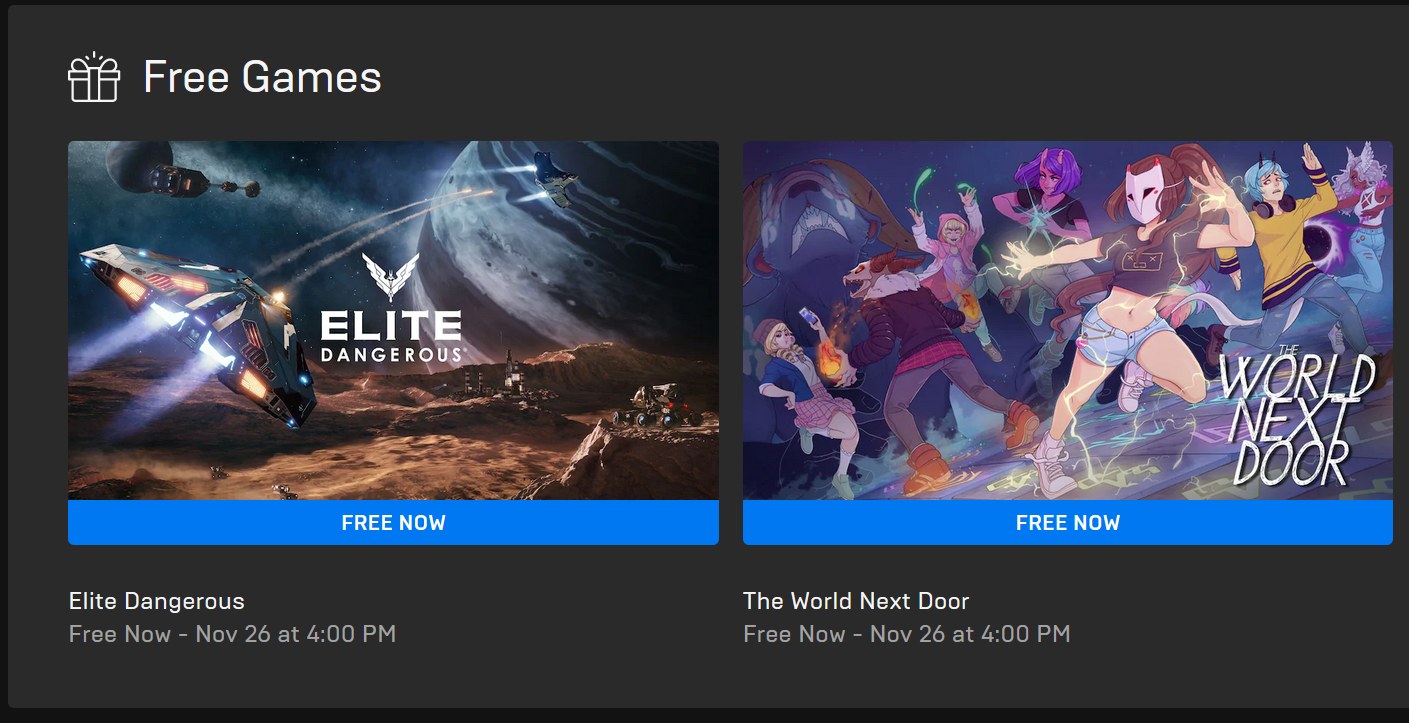 You will get the addon (Horizons) too, as its free to anyone who owns the base game. I would highly suggest picking up a copy - what do you have to loose?!
For those with an existing accounts, this would be a great opportunity to get a second account. Make sure you use a different email for your new Frontier/Epic accounts. You will need to link them together, and dont want to link to your old account. If your Epic account uses the same as your primary Frontier account, you could change the Epic account by going into the account settings (I dont know if you need to do this, but might be a good idea).
Please bare in-mind that the servers could be very busy at this time.
Comments
| | |
| --- | --- |
| | To post comments you need to register and log-in. |