M0 ships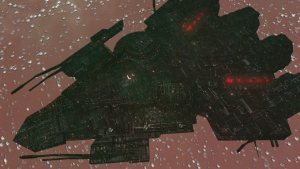 The M0 range expands on the M1 and M2 with more guns, more shielding and even larger ships. If a M0 class ship enters the sector, then things will happen... These ships are monsters!
However you will find just 1 x M0 ships, but 3 thanks to Crip67 and me (Roguey).
The Xenon M0 (made by Crip67) is named the Xenon V, whist the Khaak M0 (made by Roguey) is simply named Unknown Enemy sector, while finally the Argon's M0 is called Argon Goliath (also made by Crip67).
« Back to help