Last X-News for 2012
Friday 21st December, 2012

0 comments
Posted by Roguey, Global Admin
.
Egosoft have posted the last X-News for 2012 featuring some information on X-Rebirth, interviews, and updates. Egosoft have finally said about Rebirth being delayed although this information was already posted awhile back on their forums. Here a quick round up of whats in it:
X Rebirth community questions answered by Bernd,
Vote on X Rebirth concept art,
X Rebirth Music from Alexei Zakharov,
New retail versions of X3AP and X3TC,
Language support of the X3-Games,
New X3AP update in the works,
Mission Director Video Tutorials by Ketraar,
New external Script Editor by mr.bear,
In Summarily: Some info on Rebirth, a few updates about X3AP and
a new X3AP patch (v3.0)
(created by community developers) in the first quarter of 2013. The full X-News can be seen by clicking the picture below: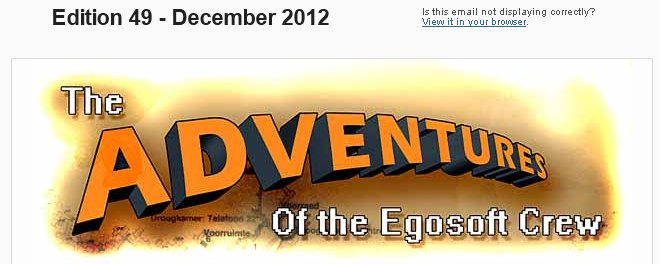 .
Comments
| | |
| --- | --- |
| | To post comments you need to register and log-in. |