Welcome to this site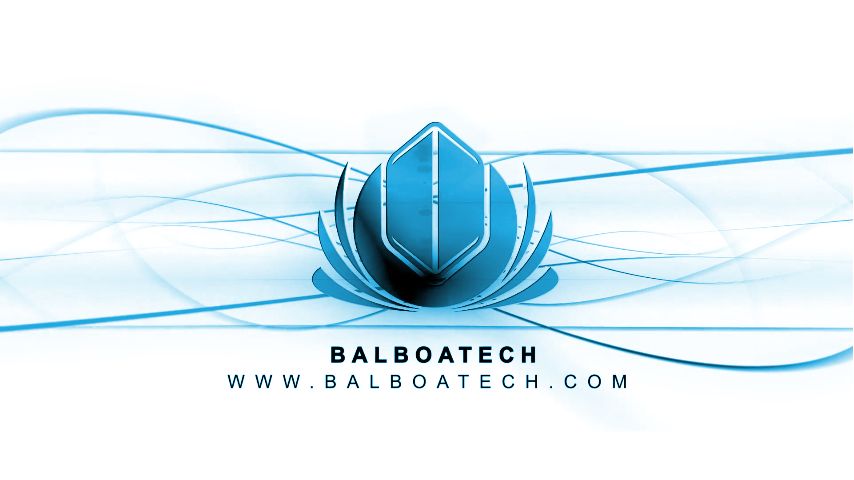 Elite: Dangerous » Full EDDN Updates
·

0 comments
Awhile back (if you remember) I created a connection between the site and EDDN - massively increasing the amount of updates from a couple a day, to 500+. However to do that I had to leave my own PC on; my pc was acting as a listener to EDDN. I had to do this because you need to install certain software which isnt possible to do with most web-hosting services. However, shortly afterwards postin...
» read more
.
Elite: Dangerous » Update help section
·

0 comments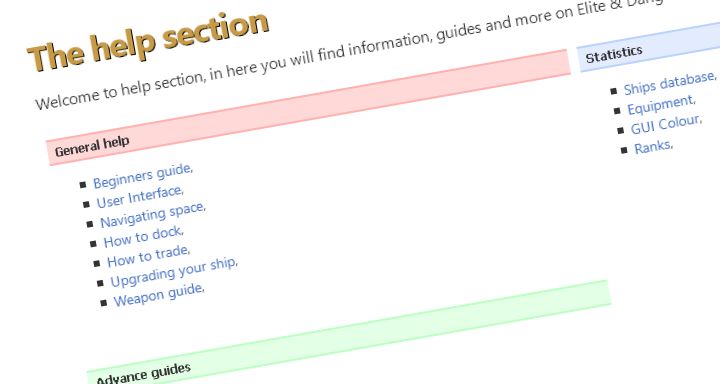 Today ive been doing quite a bit of work to the Elite: Dangerous help section, many of the guides were either out-of-date, or was missing a bit of content. A couple of the gui...
» read more
.
Elite: Dangerous » New expansion - Horizons
·

5 comments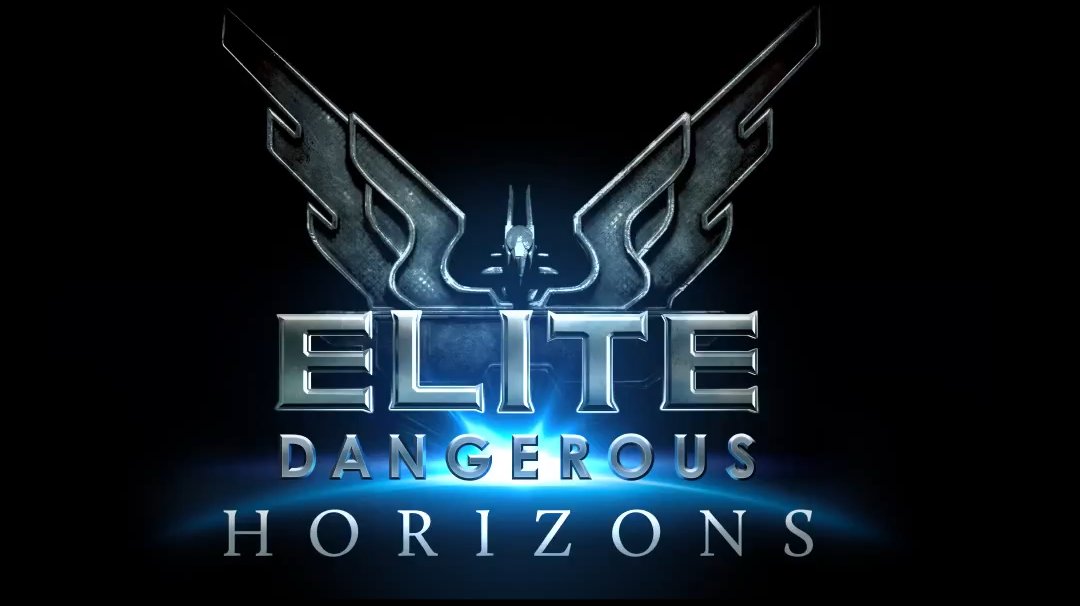 For a long time, the guys over at Frontier have been promising us something big. Well today they have announced a new expansion called Horizons; Horizons adds planet l...
» read more
.
Gaming » PC » Windows 10 launches today
·

4 comments
Well its been a long wait, but today is Windows 10 release date. If you havnt been notified to upgrade (after reserving the upgrade), dont worry - your in a queue (I bet you h...
» read more
.
Elite: Dangerous » Trade Helper mk2 improvements
·

0 comments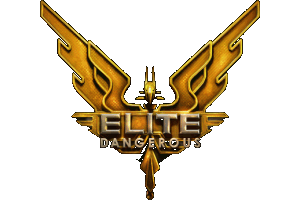 Today I was checking out a trade-run from reddit when I noticed that the most profitable trip was being shown in the Trade-helper Mk2 , but not the return trip. I had a look a...
» read more
.
Elite: Dangerous » Best trade runs improvements
·

3 comments
When I first created the Best trade runs I noticed a while later there were some problems with the runs. Old runs were staying at the top of the page, and werent being deleted...
» read more
.
Elite: Dangerous » Partial EDDN updates
·

0 comments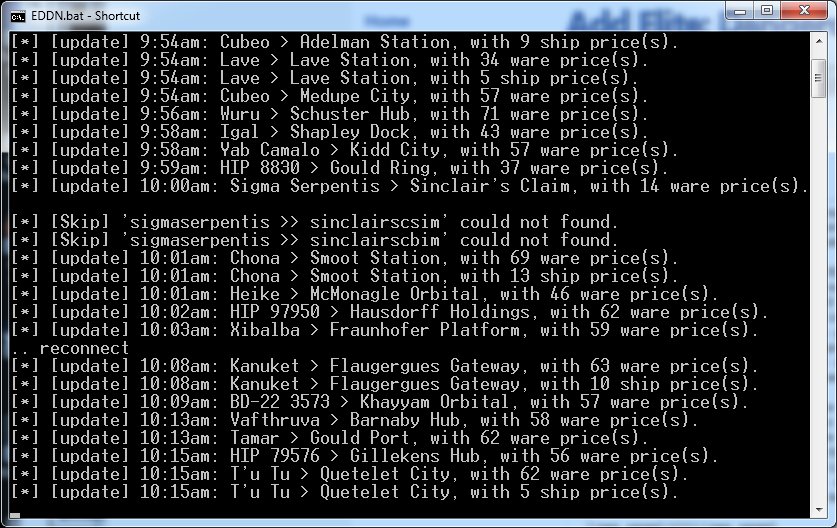 For the past couple of days ive been testing some new code that looks for EDDN data, and adds it to the database. EDDN is a large trading network, where fellow commanders subm...
» read more
.
Elite: Dangerous » Sharing ship builds
·

0 comments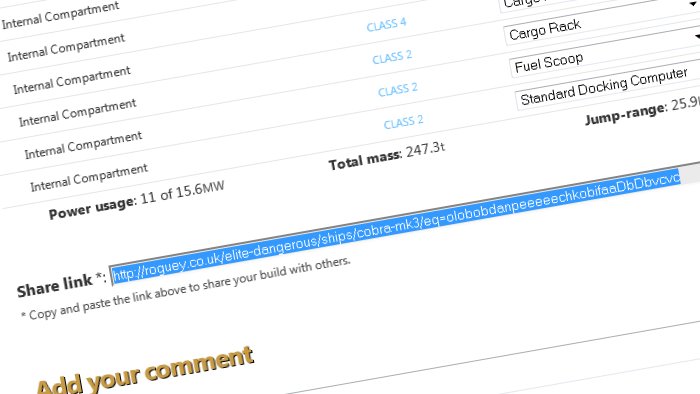 For a long while ive been meaning to add a share option to the ship build area - a way of allowing viewers to bookmark or share builds with other commanders (for example posti...
» read more
.
Elite: Dangerous » 33% off in Weekend deal
·

2 comments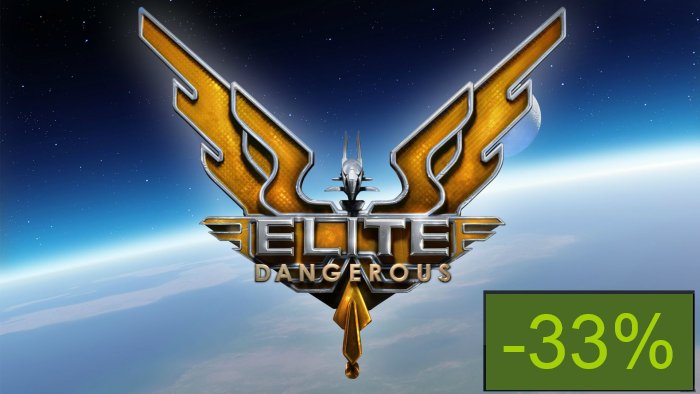 This weekend, Elite: Dangerous is on a 33% discount. So if you been waiting for a price reduction, now might be the time to get. So far I think is the lowest price ive seen El...
» read more
.
Older news?
.. check the
News Archive
.