News
v2.2/1.7 to be released on Tuesday 25th
Friday 21st October, 2016 · Posted by Roguey ·

0 comments ·
Just a quick head's up - v2.2/v1.7 should hopefully be released on
Tuesday 25th October
. You will be able to build/command your own fighter, take on passenger missions, or fly the new Beluga liner ship.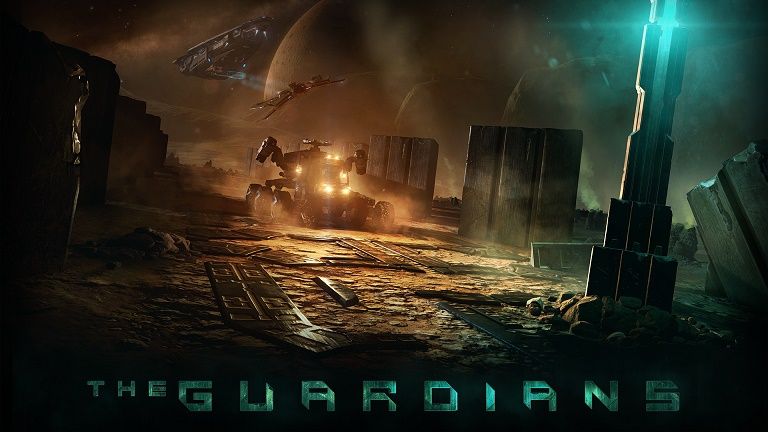 Share your ship builds
Monday 17th October, 2016 · Posted by Roguey ·

0 comments ·
A week ago or so, I added a feature called ship builds to the site. I am very glad to see its being used, thanks for posting your builds - keep them coming.
Tonight I have added another section to the site - builds by user. In this section you can see all the builds by a specific author. This might be useful if you are sharing your builds on other sites or forums. So now you can link directly to all your builds, allowing you share your builds with one link.
If you have any comments or suggestions, please post them. many thanks.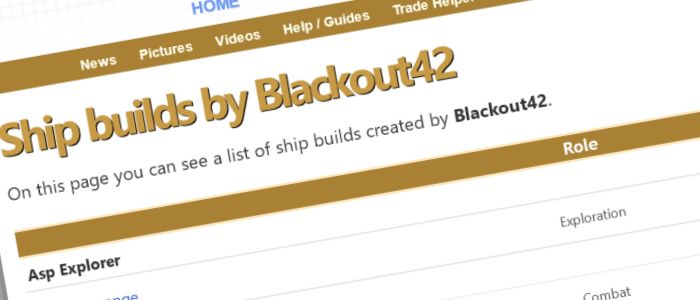 Ship builds now possible
Saturday 8th October, 2016 · Posted by Roguey ·

1 comments ·
During the past couple of days, Ive been working on a feature to make it possible to save ship-builds. This allows you to create, share, comment and like/dislike builds.
For example, if you create a build in the ship section, you can go down to the bottom of the section and give it name/role, then click save. Now other people will be able to view it in the ship
build section
. You must be logged into do this.
In the ship build section, you can also add a description to the build (including youtube videos/pictures) and update the build. The build can be sorted by role, ship or most liked/disliked. The section probably still needs more work, but should be operational.
If you have any comments, suggestion or problems with the new section, please let me know. Hopefully ive got it all working. I do plan on adding a page so you can see all the various builds by a certain person, in-case you really like their builds.
The section needs some builds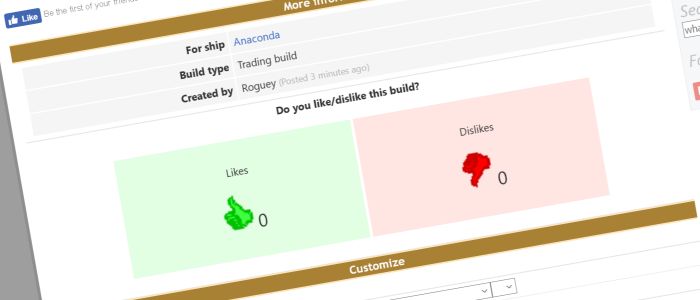 Older news