News
Pre-alpha: Mission Playthrough
Thursday 4th March, 2021 · Posted by Roguey ·

2 comments
Today Frontier posted a video showing three commanders sneaking into an outpost. The team head towards the power centre and disable it - making the opposing faction powerless. Each commander has their own role/equipment to complete to the mission. Here is the video;




What do you think? Do feel that Odyssey compliments the rest of the game or feels completely different? I will be interested to hear what you think!


Powerplay reaches 300th week
Monday 1st March, 2021 · Posted by Roguey ·

0 comments
I thought id just make a quick news post. Powerplay has now reached its 300th week! Powerplay was intended to group players together, so they could fight other players to gain control of universe. Players would get a weekly cash bonus and could access some unique rewards; many being underwhelming but a couple of them being useful.
Frontier never expanded on powerplay, and I felt that over-time was forgotten about. Nowadays I feel that aligning with a power can often be a hindrance, often npcs are sent to attack you from opposing sides. Frontier was thought that powerplay was a major feature of the game.
Anyway, I thought id just let you know. How many of you guys still participate in powerplay?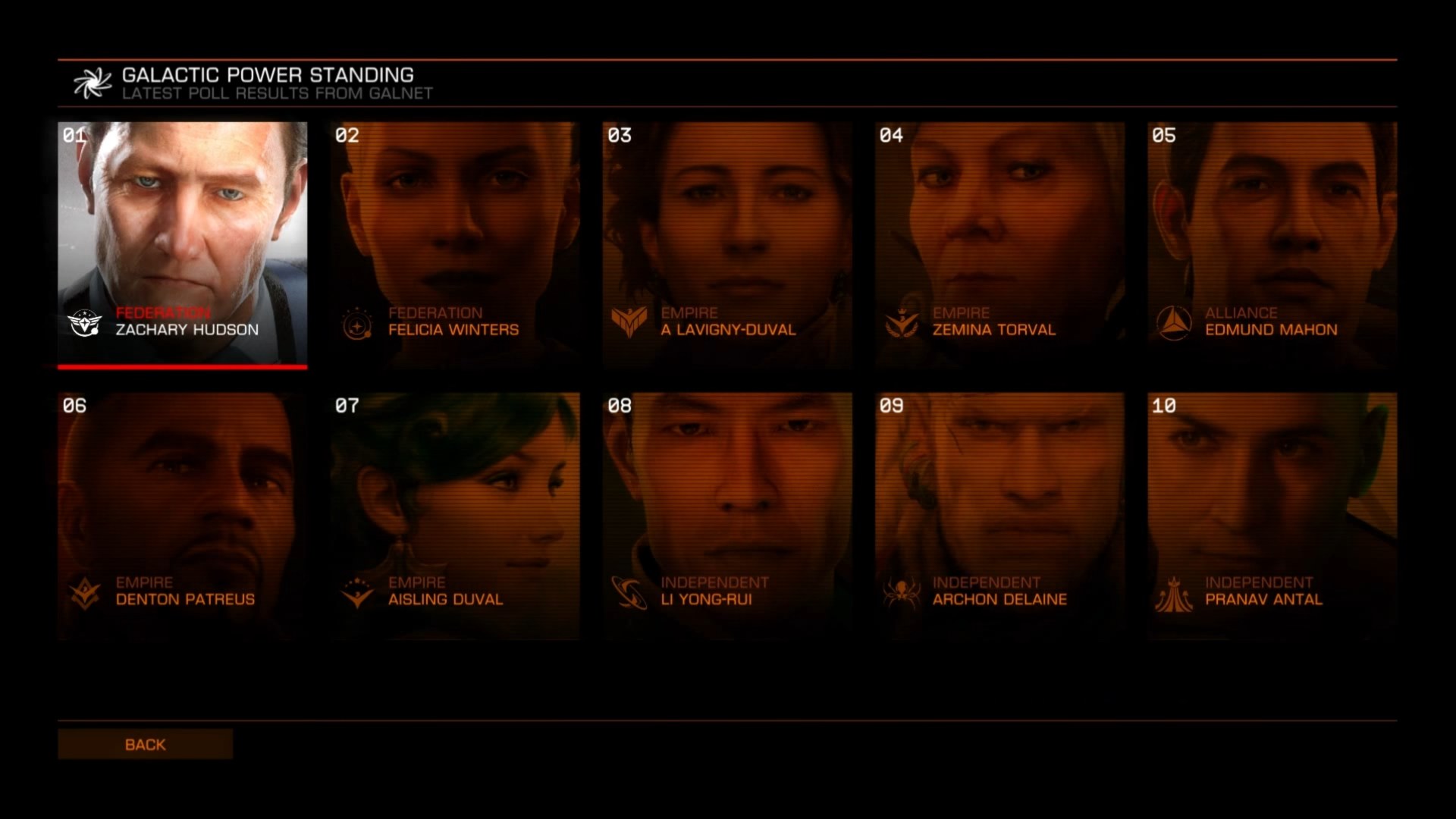 Elite Dangerous for FREE
Friday 20th November, 2020 · Posted by Roguey ·

0 comments
You can now get Elite Dangerous for FREE on the Epic store. All you need to do is to login/create an Epic account, then claim the Free game;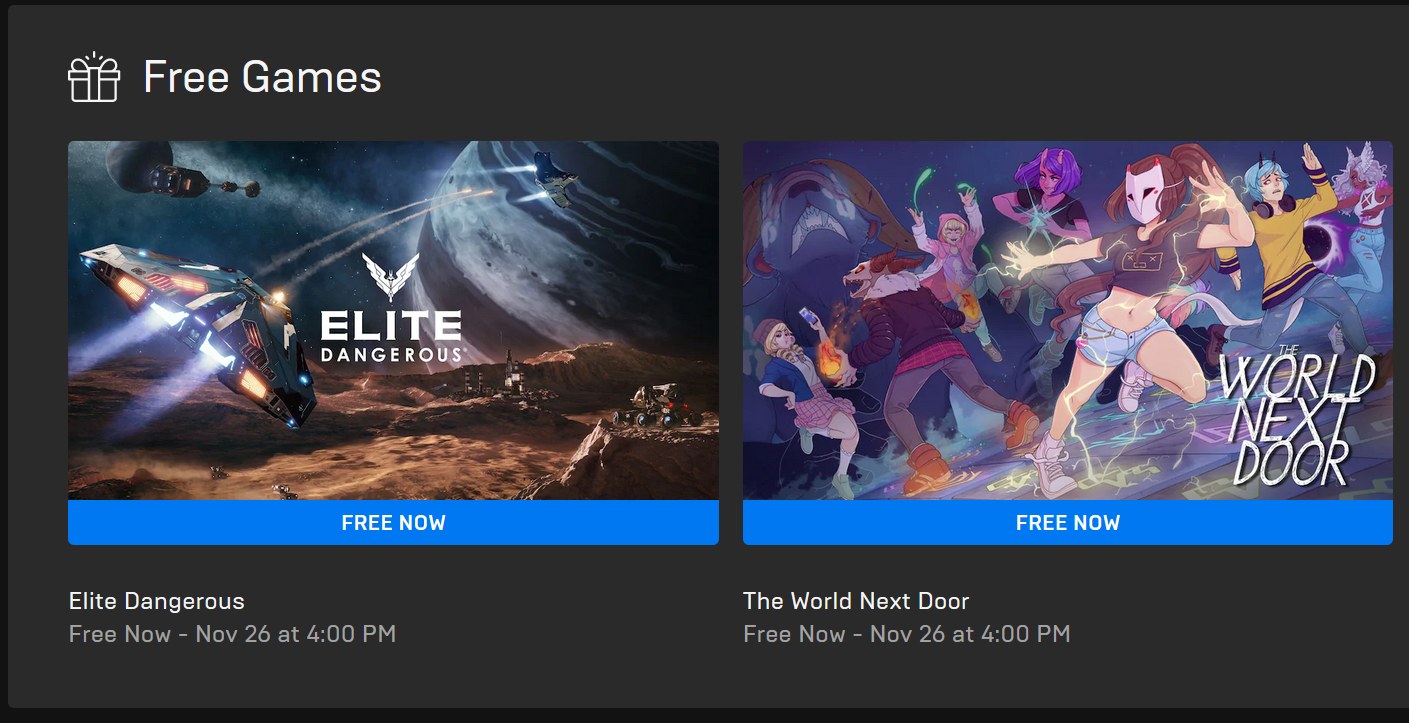 You will get the addon (Horizons) too, as its free to anyone who owns the base game. I would highly suggest picking up a copy - what do you have to loose?!
For those with an existing accounts, this would be a great opportunity to get a second account. Make sure you use a different email for your new Frontier/Epic accounts. You will need to link them together, and dont want to link to your old account. If your Epic account uses the same as your primary Frontier account, you could change the Epic account by going into the account settings (I dont know if you need to do this, but might be a good idea).
Please bare in-mind that the servers could be very busy at this time.
Older news