News
Chapter 3 – v3.2 released
Tuesday 28th August, 2018 · Posted by Roguey ·

3 comments ·
Hello commanders, today marks the day when the third
chapter
of beyond (v3.2) is released. The first thing I did was to check the patch notes, to see what has changed (
seen here
). At-first glance the patch notes look some-what underwhelming (to me). A few more weapons, a new ship (The Crusader), some guardian fighters and some various fixes - not much else seems to be in the patch. I did read that the next patch (chapter four) is supposed to be a huge update, which will follow later in the year. Anyway, I thought I'd post to let you know and to hear your comments about chapter three. Have you been playing Elite much, or something else?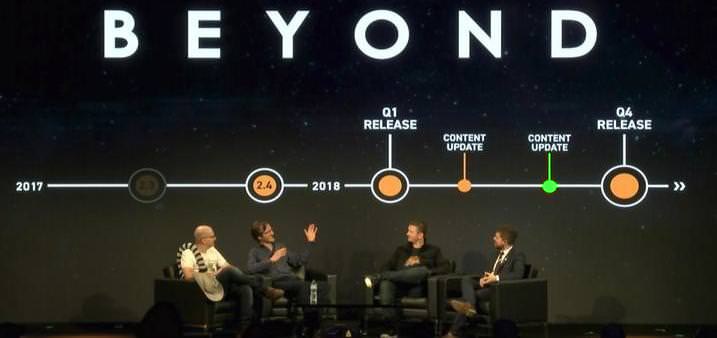 Chapter two out now
Friday 29th June, 2018 · Posted by Roguey ·

0 comments ·
The next chapter in Elite & Dangerous: Beyond series is now out - entitled 3.1. In this update we see lots of fixes/improvements, plus some new content; such as two more ships:
Alliance Challenger
and the
Krait Mk2
. The Alliance Challenger is a
bigger
version of the Alliance Chieftain (I believe), whilst the Krait is heavy combat ship (much bigger than I expected). In the original Elite games the Krait was a small combat ship. It is always good to see new ships in the game, because they always add more variety to the game. The two new ships have already been added to the database on this site. I will be creating a video on them hopefully next week.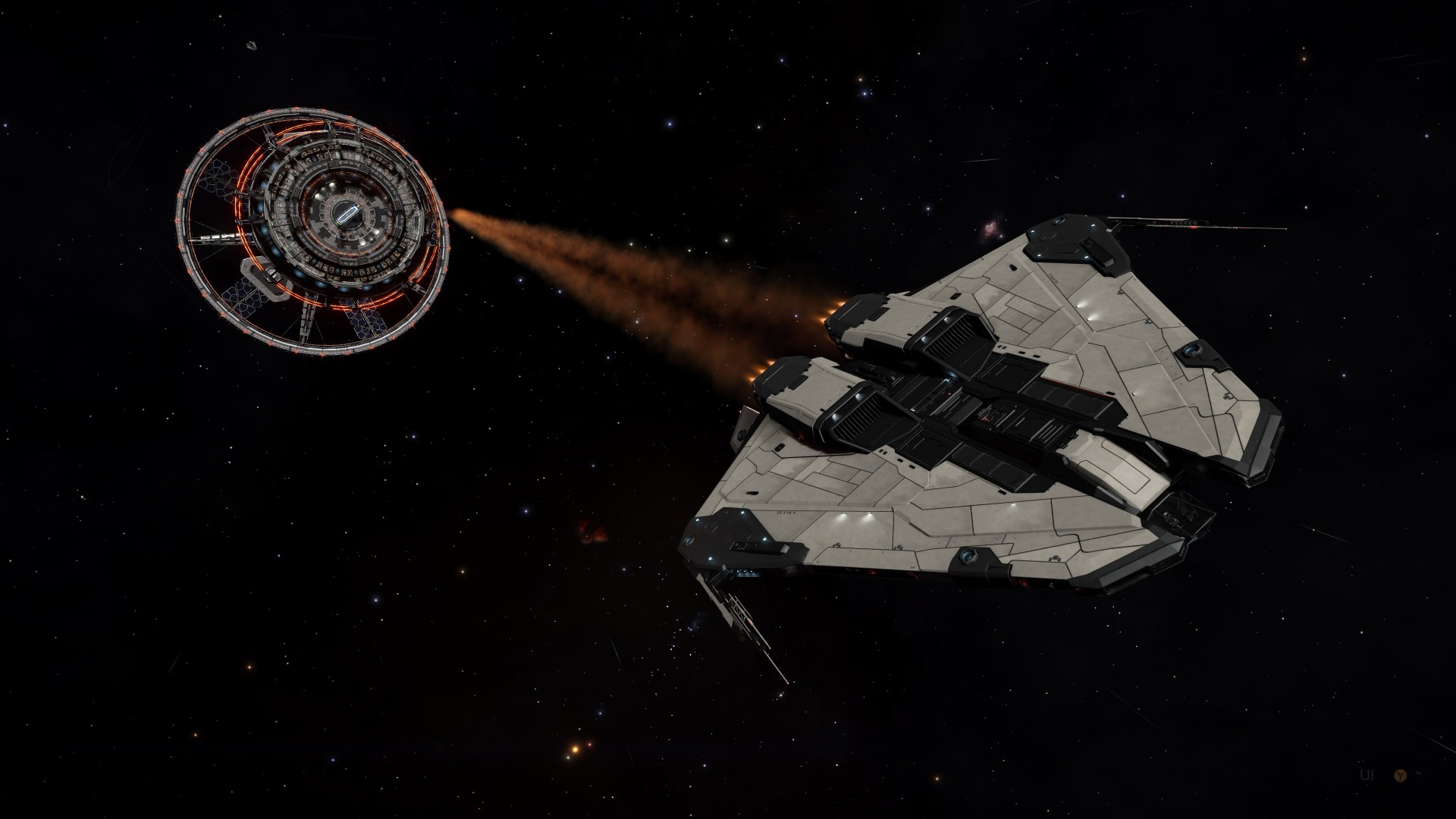 For a complete list of changes, see the
3.1 patch notes here
. Good luck commanders.
Elite Dangerous 3.0: Beyond now out!
Thursday 1st March, 2018 · Posted by Roguey ·

2 comments ·
The next big patch for Elite Dangerous is been released entitled Chapter one of Beyond. The Beyond series aims at improving the existing core elements by taking another look at them. In the first chapter, crime and punishment has taken some huge changes, engineers now roll set mods, materials storage has been increased, and any-more things.
Version 3.0 also includes a new ship - the
Alliance Chieftain
. This ship priced around 19mil, and aims to be a capable fighter. I will be posting a video on the ship soon. I did not post a video during beta because I head that the stats were going to be changed when the patch goes live. So I didnt want to create video based on old numbers.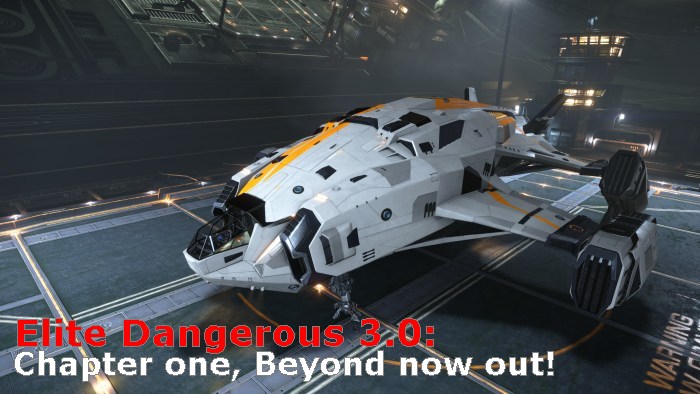 Another new 3.0 addition is Galnet Audio. This allows you to listen to the current happenings without having to read it via Galnet. You can put it on in the background, so you can listen to it whilst you fly around.
However the crime and punishment system still has its down fall. Players can still be rammed to death, so be careful in open - as always, and nothing has really done for combat-logging. Frontier still wants to do something about it, but hasnt yet.
For a complete list of changes, see Frontier's change log,
here
,
Older news