News
Odyssey Now Available for Preorder
Tuesday 30th March, 2021 · Posted by Sinxar ·

1 comments
Deluxe version gains access to the alpha test that is in progress.
Head over to
https://www.elitedangerous.com/odyssey/
for more information about which platforms it is available on (pretty much all).
The alpha test is open to anyone who preorders the deluxe version that started on March 29, 2021.
Here are two recent videos, starting with a reveal trailer.
A short starport tour.
Are you planning on preordering? Have doubts about the expansion? Leave a comment!
Pre-alpha: Mission Playthrough
Thursday 4th March, 2021 · Posted by Roguey ·

2 comments
Today Frontier posted a video showing three commanders sneaking into an outpost. The team head towards the power centre and disable it - making the opposing faction powerless. Each commander has their own role/equipment to complete to the mission. Here is the video;




What do you think? Do feel that Odyssey compliments the rest of the game or feels completely different? I will be interested to hear what you think!


Powerplay reaches 300th week
Monday 1st March, 2021 · Posted by Roguey ·

0 comments
I thought id just make a quick news post. Powerplay has now reached its 300th week! Powerplay was intended to group players together, so they could fight other players to gain control of universe. Players would get a weekly cash bonus and could access some unique rewards; many being underwhelming but a couple of them being useful.
Frontier never expanded on powerplay, and I felt that over-time was forgotten about. Nowadays I feel that aligning with a power can often be a hindrance, often npcs are sent to attack you from opposing sides. Frontier was thought that powerplay was a major feature of the game.
Anyway, I thought id just let you know. How many of you guys still participate in powerplay?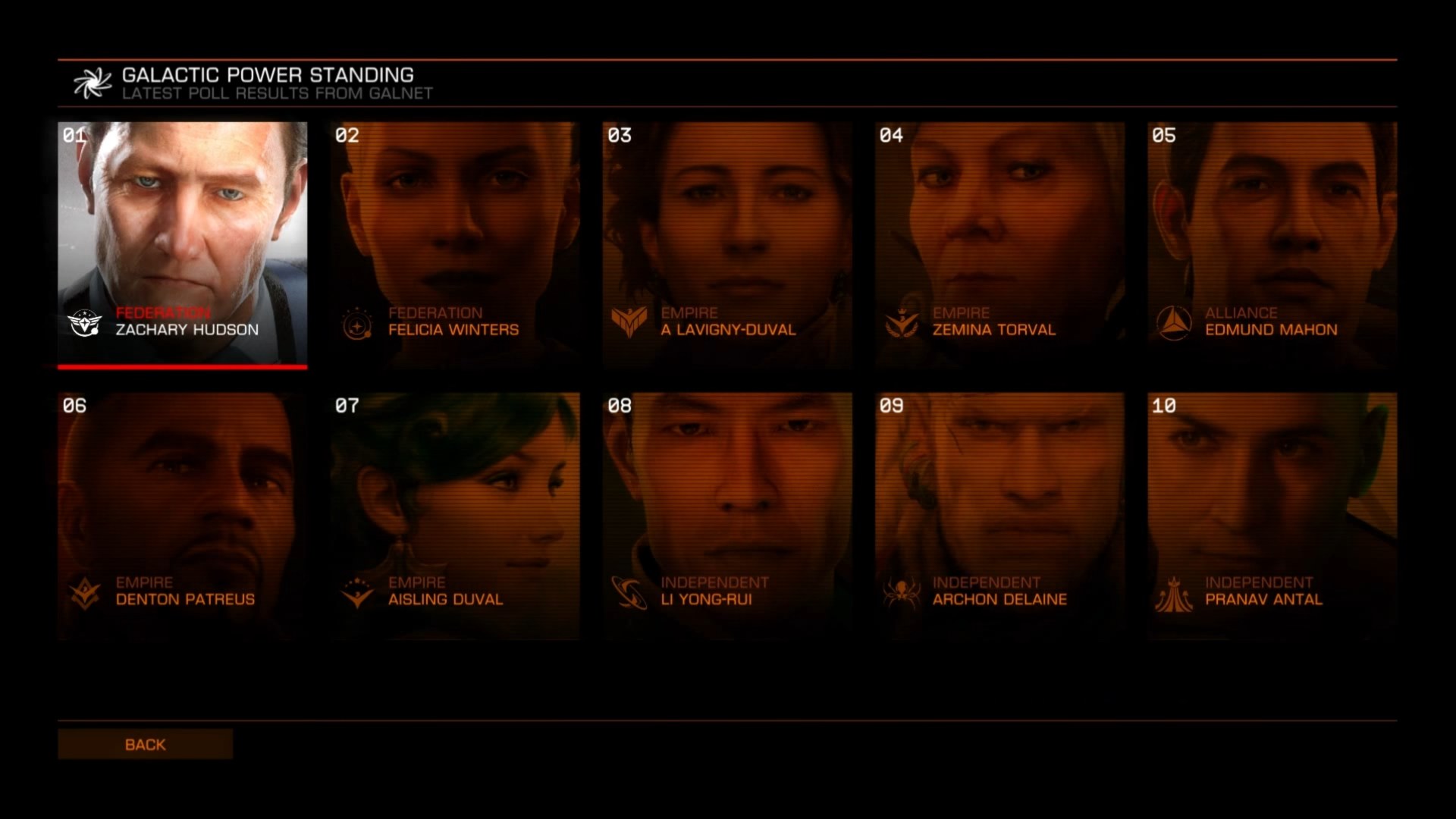 Older news