News
New Farnhams Legacy site online
Tuesday 4th May, 2021 · Posted by Roguey ·

6 comments
You may of heard Egosoft released Farnhams Legacy today. I hope release went well, and thanks to all those involved in the project. It is great seeing some more life breathe into the old X3 engine. Farnhams Legacy is free to all those with Albion Prelude, and was a community effort.
Shortly afterwards I started working on X3FL site to support the new release. You already seen me working on the colour scheme during the past few days; this time I went for a kind-of pink scheme seeing as we dont have one. It look a little longer than expected, due to some changes in the gamefiles (nameid for example). However the site should be mostly
working
now. So I hope a complete stats lists, maps, etc. helps you on your journey.
o7 commanders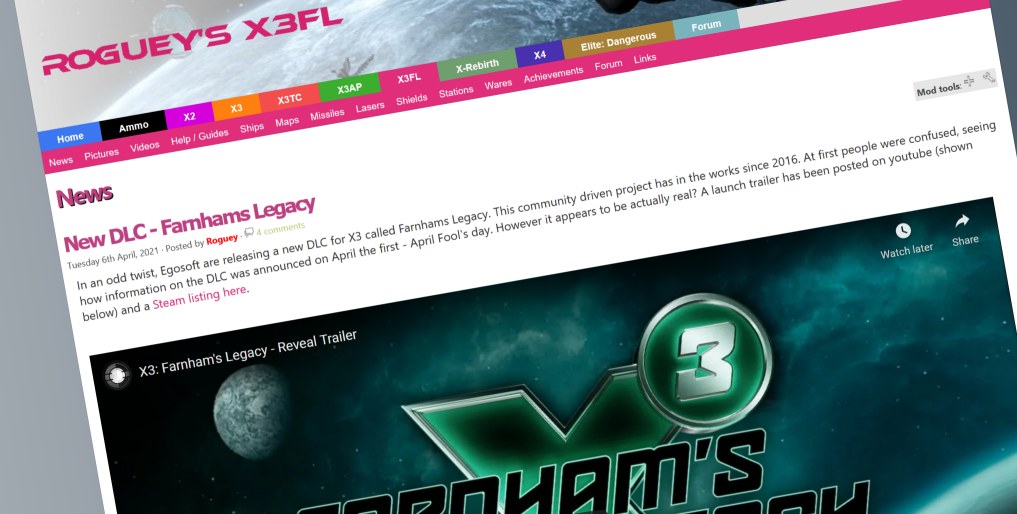 New DLC - Farnhams Legacy
Tuesday 6th April, 2021 · Posted by Roguey ·

6 comments
In an odd twist, Egosoft are releasing a new DLC for X3 called Farnhams Legacy. This community driven project has in the works since 2016. At first people were confused, seeing how information on the DLC was announced on April the first - April Fool's day. However it appears to be actually real? A launch trailer has been posted on youtube (shown below) and a
Steam listing here
.
The DLC is set to release on the 4th May (about 3 weeks from now) and will be free to owners of X3: Albion Prelude on Steam. I am guessing the DLC will use the X3TC engine - like how Albion Prelude was an expansion to X3: Terran Conflict. Anyway I thought you might be interested.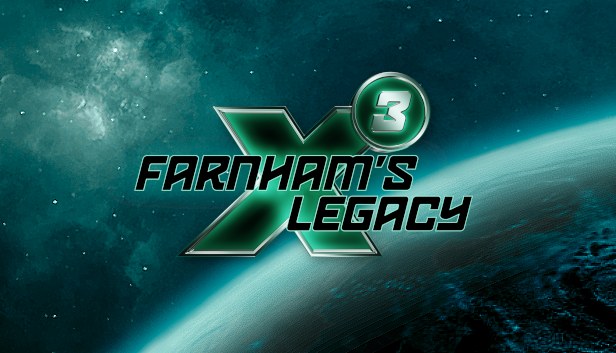 Older news