News
Egosoft announce X4 is in development
Thursday 15th December, 2016 · Posted by Roguey ·

4 comments ·
Its been a long time since I have posted news on the x-games. Today
Egosoft
have announced that they are working on a new X game, entitled X4. This should be long-awaited successor to original x-games (such as X3/TC/AP). Quite a few players were disappointed when Egosoft decided to take the franchise into a new direction (such as myself).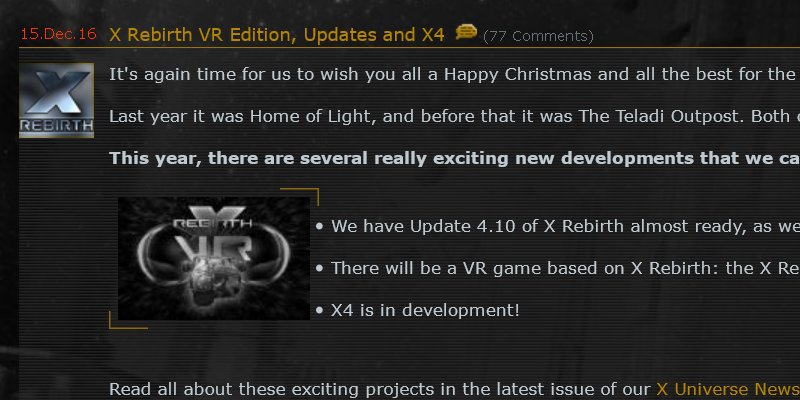 I am very interested to see what you guys think about this news. This is welcomed news? Have Egosoft burnt their bridges with X-Rebirth? or are you not even interested at all? This site was created based on the original x-games, so I felt it was important to inform you guys.
I can only speak on my behalf, but I felt that X-Rebirth did a lot of damage to x-community. I am also unsure how I would be perceived in the x-community since my withdrawal from the franchise. Maybe Egosoft are keen on getting the community back together? I know my site is just one of many sites out there, but at one stage you were telling me I was the community ambassador to the x-games. I really welcome your comments on this one, thanks.
My X3/AP mods rehosted
Saturday 14th May, 2016 · Posted by Roguey ·

0 comments ·
Awhile back, you may of noticed that both my X3 and X3AP mods were hosted on OneDrive. This wasnt ideal, and meant users had to register to download content. I did notice awhile ago, one of the mods had been removed - so it couldnt be downloaded at all. Originally the files were hosted with some free space provided by my ISP, which was later removed (OneDrive was supposed to be a temperately backup).
However with
Chris
help from
balboatech.com
this is no longer the case. Both the X3 and X3AP mods are now hosted on another server and shouldnt effect the main site. We now 2 extra servers supporting the site; which ive code-named blue and black. These servers are good should anything happen to the main site (which hopefully wont happen). Black handles Elite: Dangerous EDDN updates, whilst blue offers support. thanks.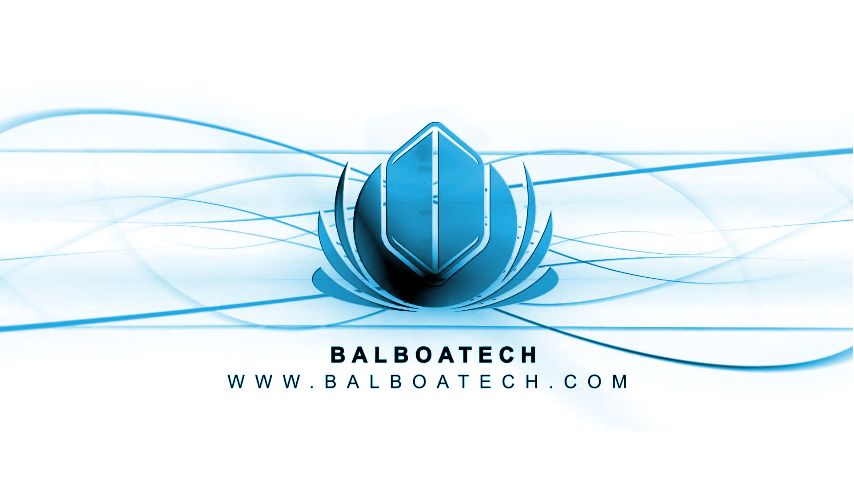 Home of Light being added
Tuesday 29th March, 2016 · Posted by Roguey ·

2 comments ·
I want to say a big thank-you to
Chris
for donating a copy of
Home of Light
DLC. This has allowed me to start creating a Home of Light section on my X-Rebirth site. This wasnt previously possible. So far I have a map section, station, faction and ware lists (which I think are correct). I will be looking into HoL over the next week or so, to see has changed and what is new.
You may also noticed a few issues with the site recently, these are mostly due to some reorganization in the database. If you notice anything, please let me know.

Older news