Design change and page update
Sunday 6th November, 2016 · Posted by Roguey ·

4 comments
During this weekend I have been working on the design. The main reason was to improve the site on lower resolution devices, such as tablets and phones. This is an on going battle, as I still need to do more work on this. However the site should be a bit easy for those devices (Google has been moaning at me, saying my site isnt mobile friendly).
That is not the only thing I have been doing - I have also reworked a lot of pages. You will find most of them on the Elite & Dangerous site. The main aim was to make them easier to navigate and to improve them. One of the big over-hauls is the Faction section, which now gets it data from EDDN. Ship builds, equipment the universe section have also seen some changes.
I still have many more pages I wish to improve, but this should be a good start. I do plan on adding searching for stations, planets and power-play maps.
As always, any comments or suggestions are welcomed.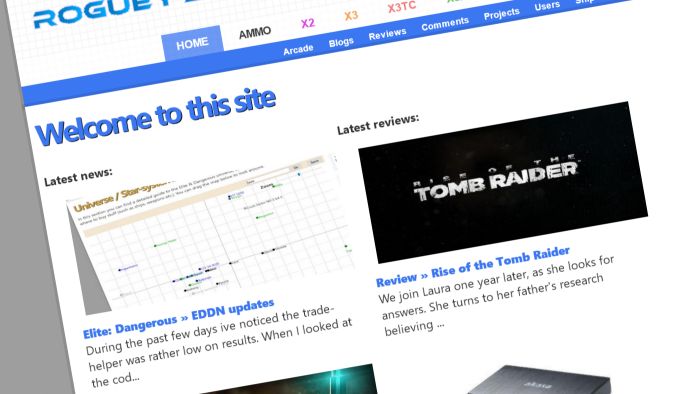 Comments
| | |
| --- | --- |
| | To post comments you need to register and log-in. |