3 closed beta Quake Champions keys
Wednesday 3rd May, 2017 · Posted by Roguey ·

6 comments
It appears that I have received 3 keys for the closed beta of Quake Champions. If you want a key, please write the following in the comments section:
Quake :deal
-- All keys have been given away now --
If more than 3 people want a key, I will do draw and pick three people at random. I would suggest that you get your name in quickly, as I plan to give the keys away by Friday. This is so you can get into the beta this weekend. I can not guarantee these keys will work, but are 100% official. You will need to download Bethesda launcher (a bit like Steam) and log-in to redeem the code.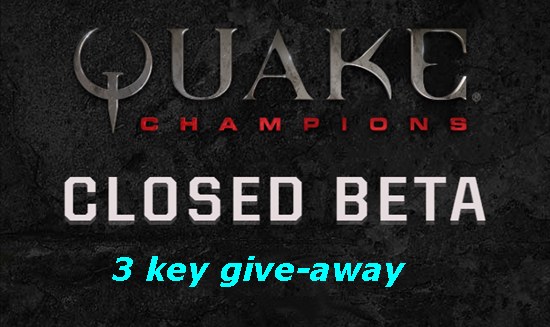 Please bare in mind that the beta is still under NDA. So you cant discuss your feelings, post videos/pictures to 3rd party sites (only post in their private beta forums). However with the amount of keys being given away I cant see the NDA staying for long. Good luck all.
Comments
| | |
| --- | --- |
| | To post comments you need to register and log-in. |