MSi RMA process
In my last blog you may of read that my old MSi 670GTX OC (N670GTX-PM2D2GD5/OC) failed. After some testing I couldnt get the card to work properly again (Windows reported an error 43, and had switched to vgasafe). I also noticed some corruption in the pictures (looking like the graphic-card memory had failed).
So I started to read around, it looked like MSi did offer 3 year warranties on some cards but I wasnt sure if mine was covered. I checked all over the box and the included paper-work, but nothing about the warranty period. I contacted MSi to see if the card was covered or not, as the card was 2 years and 10 months old. They told me the card was covered and they would do the RMA of the card.
However, MSi said the card would need to be sent to the Netherlands (since there was no UK repair centre). My first thoughts is that would be expensive. I did a quick check on the postage cost, and royal-mail showed £60! Immediately was disappointed - 20% of the cost of a new 970 0GTX!?! However after further emails MSi told me that they didnt need the original box (which was quite big, most being empty space) and I removed the postage-insurance (since it was broken anyway). This brought down the posting-cost to £12.51! So on the wednesday it was packaged (with all the paper-work), and took to our local post-office the next day (on 16th April).
I knew it would take a few days to get there (with a weekend just after), so I kept an eye on the tracking information. However before the tracking information I told emailed by MSi to say the card has arrived (21st April). On the same day I had another email saying that they didnt have a replacement but would I accept a N680GTX-PM2D2GD5 as a replacement? So I did some research and it appeared to be the next model up, although not over-clocked like my old 670GTX. My old 670GTX was around 3.5% faster than the reference design, and the 680GTX they offered was around 2-5% faster than my old 670GTX. I could see why MSi offered that card as a replacement. I accepted of-course, and the following day it was despatched.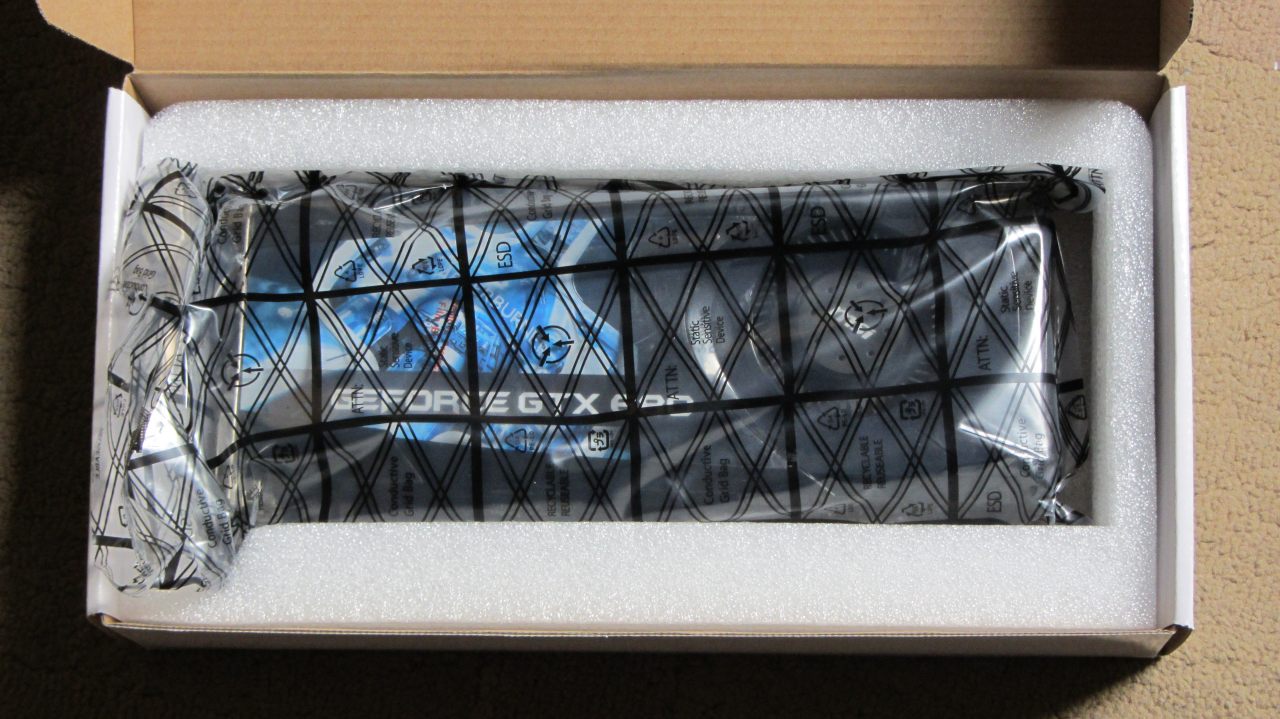 On the 24th of April I got a ding-dong on the front-door - the replacement card was here. I immediately stuck the card in, and it was working. It was great to have a modern graphic-card again - the old 9800 GT wasnt up to the job on my 2600k (running at 98% most of the time) - I missed shadow-play, Elite ran at 10-15pfs with everything at the lowest and 512MB of VRAM was too small. The replacement card looked in fairly good condition, as I was told it would be a factory refurbished one.
So in the end it took around a week and a day for my card to go from the UK to Netherlands, to be processed and another card to be sent. I am impressed with MSi, as they dealt with the warranty brilliantly. I would like to say a big thank-you to MSi for dealing with my RMA.
Over the weekend I did tidy my case, installed some black-foam and swapped PSU;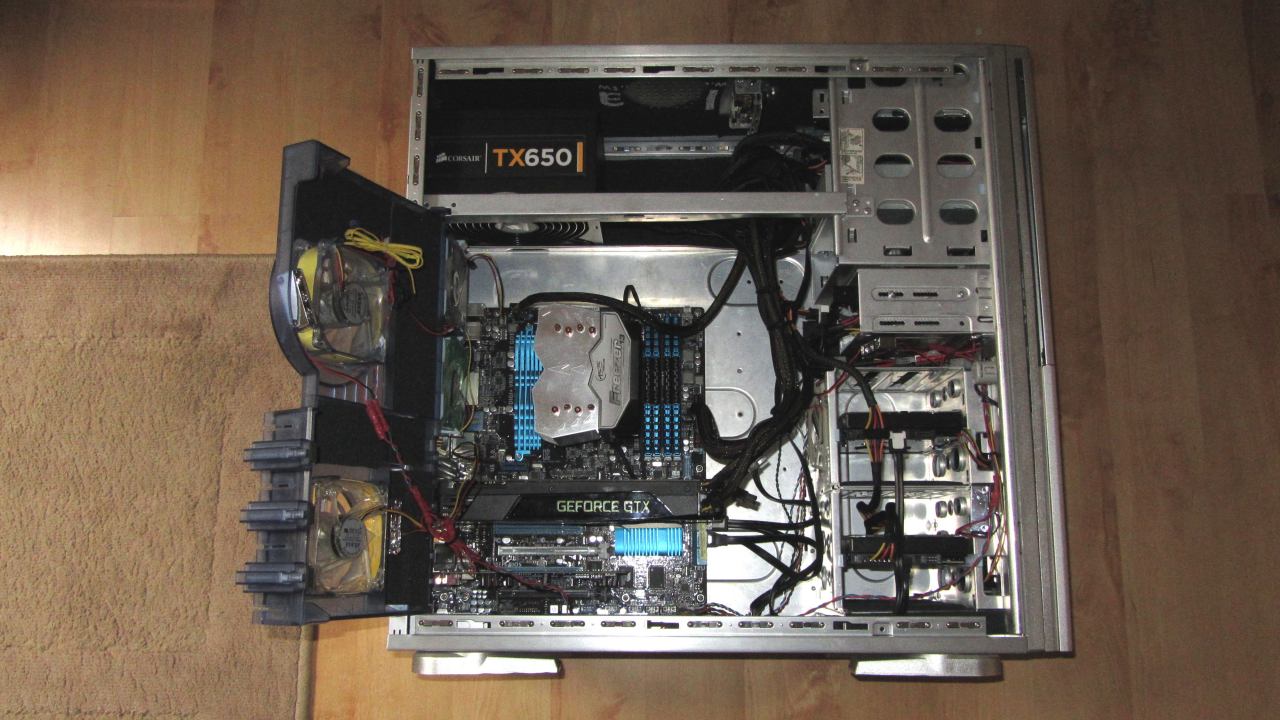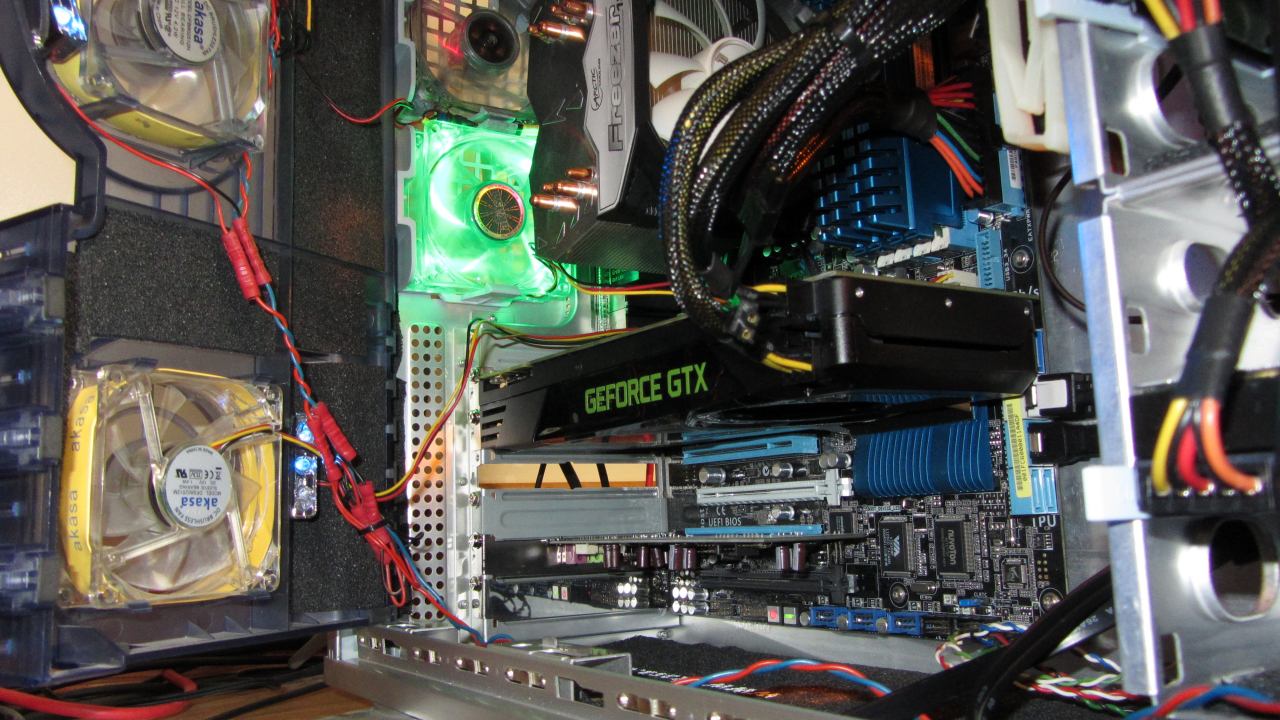 Posted by Roguey
on Monday 27th April, 2015 ·

3 comments
·
Comments
| | |
| --- | --- |
| | To post comments you need to register and log-in. |