Elite Dangerous » A deadly Roguey
Its been just under a month now since my last blog, when I reached the combat rating of
Dangerous
. I was so sick of seeing
Master
, as all I could think about was
I am a master-blaster
(as someone kept saying it to me). So I was so glad to get the Dangerous title. I carried on doing kills (probably 75% to 25% - trading, you still make a lot of money from trading).
Today, I have just reached
Deadly
! So now just one more title before coming
Elite
. I know this one will take some time, but atleast each percent I do, I know its getting closer - rather than thinking I have to do another step afterwards (if that makes any sense). Here is my promotion;
However before I reach Elite im expecting to reach Tycoon, as im around 80% rank at the moment. Tycoon is also one rank under Elite, but I know trading takes ages. For the moment ive been taking
Imperial Slaves
from Zelano, to LTT 911 (
trade-run here
which nets me around 2,800 per unit (although no return goods)). Another reason for this run is that my power (
Denton Patreus
) is nearby, actually this was the reason I picked him.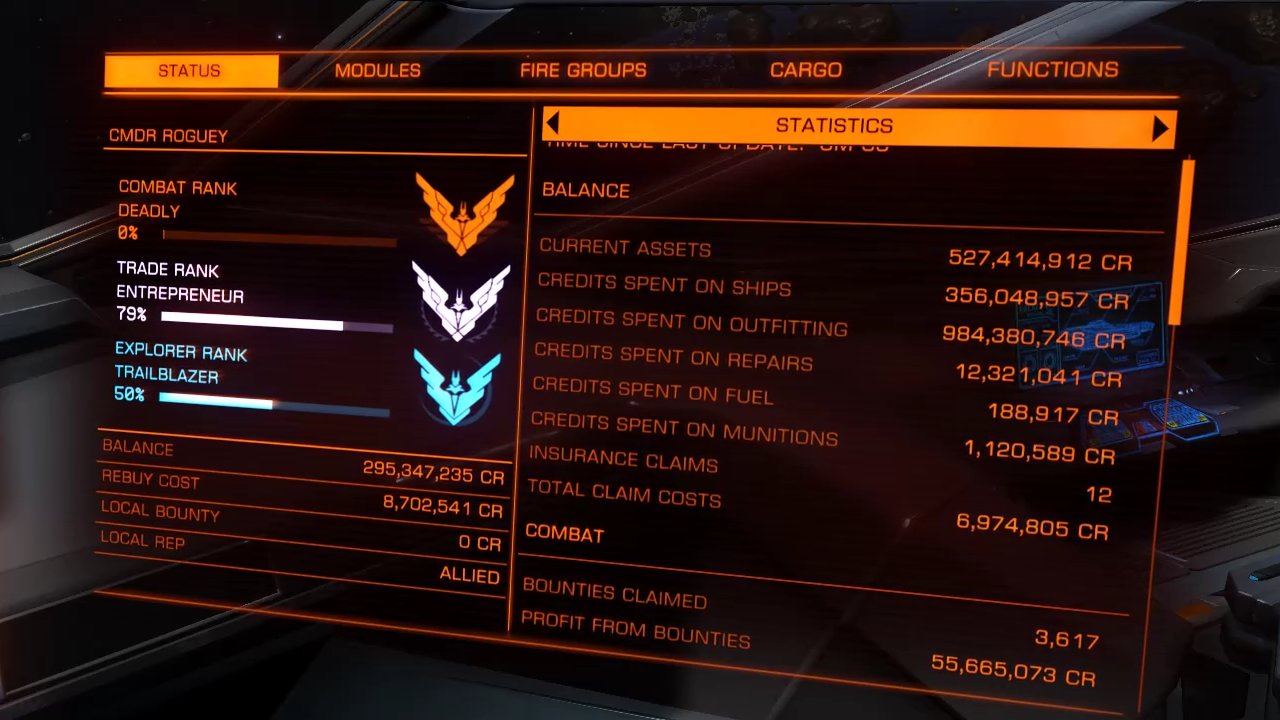 ps. I know im not the first to reach these ranks, however I like to document my progress and hope you like seeing it. Hopefully you found this blog interesting (especially nosing at my stats, although I do find it useful for myself).
Well, good luck out there fellow
Commanders
.
Posted by Roguey
on Saturday 4th July, 2015 ·

0 comments
·
Comments
| | |
| --- | --- |
| | To post comments you need to register and log-in. |