Elite Dangerous » An Elite Roguey
Its been nearly 2 months since my promotion to Deadly in Elite: Dangerous. When I got Deadly, I moved my focus onto trading - as it felt like it would be a long journey and I was only at the start of it. Every so often I did a bit combat - pushing up my progress by a couple of percentage every now and then.
However in the past week or so, my turned my focus back onto fighting. I knew there be a bank holiday, so I would have some more time to push on with the rank.
Progress was slow at first, getting around 5% progress a day until I started to refine things. I learnt the best place to farm the kills was at
high resource extraction sites
(H-RES), but there were 3 different spawns;
- One with small ships (Eagles, Cobras, Diamondback's),
- Another with big ships (Imperial Clippers, Vultures, Dropships),
- Or a mixture of both,
I thought fastest way of pushing up my rank was to search for an instance with big ships, with high rank. However after a bit of time learnt both big/small spawns have various advantages;
To push up your combat rank, the most important thing is the rank of the other ship. It is better to face 3x Deadly Eagles, than it is to fight 3x Master Dropships. However the larger ship spawn is better for money, as you can earn up-to 230,000cr per kill.
If youre looking to push up your combat rank (like I was), it is better to kill the pirates at start of an instance then make another game. This way you dont need to wait for them to come to you.
However, it still took me awhile, but I have finally reached the combat rank of
Elite
;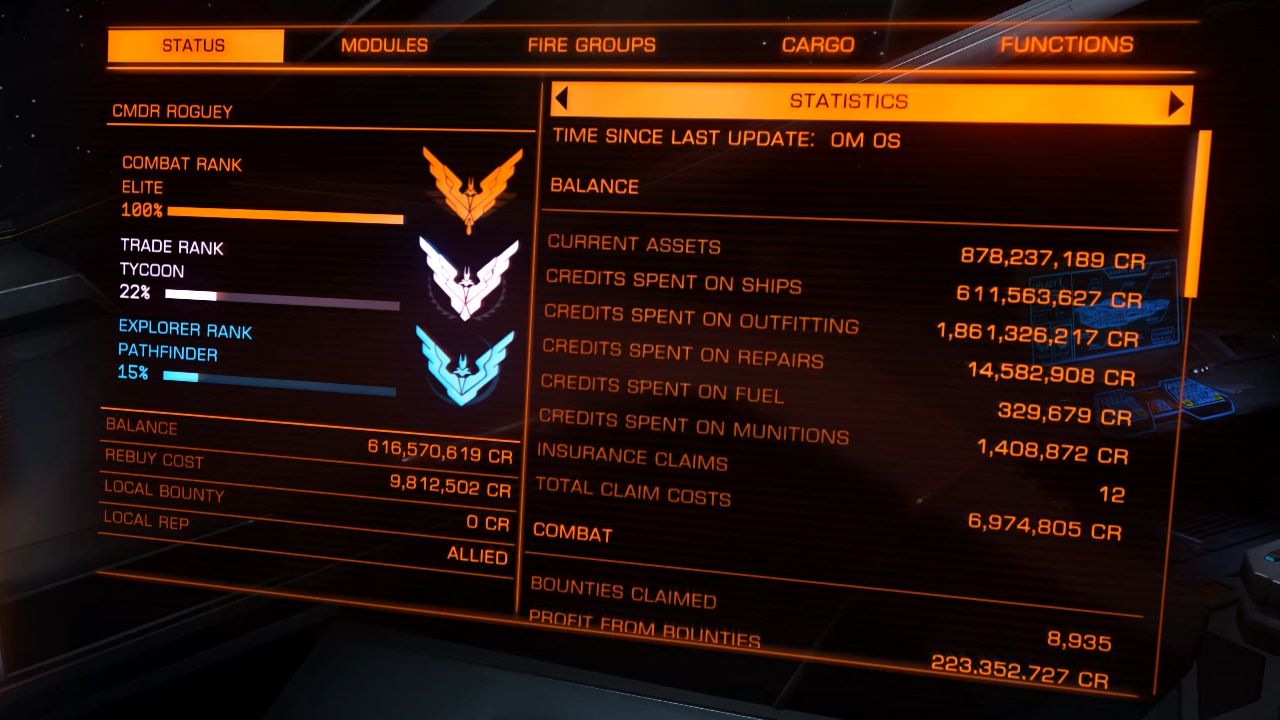 I also wanted to captured this moment, so I also posted it on youtube - showing my promotion. I did think it might give others some ideas.
So now I dont have to farm RES sites ever again - yay!
Posted by Roguey
on Tuesday 1st September, 2015 ·

0 comments
·
Comments
| | |
| --- | --- |
| | To post comments you need to register and log-in. |