X3TC » Roguey in Q. Trouble
In the past few days ive restarted X3TC in vanilla, without any extra scripts. I started with the Bankrupt assassin and managed to get myself up-to a Split Dragon (M6). However when I do assassin missions, I now get 1 or 2 Xenon Q's! These Q's arent nice, they head directly for me!
My poor old Dragon cant take on one of them (maximum does like 10% shield damage) - basically they are too strong for my ship. The only way I get away from them is to either hide behind a station (in the vain hope they smash into it something) or keep jumping (hope a big ship comes).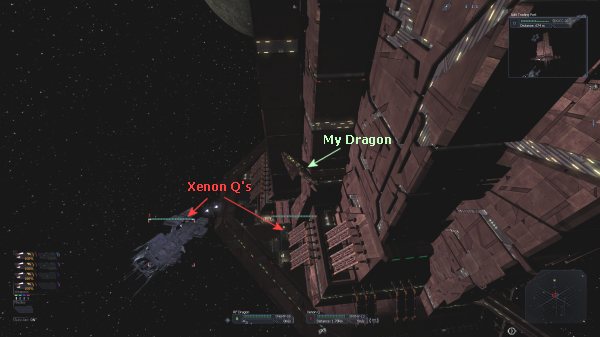 I have enough money for a M6+ (Heavy) although I think ive decided on the Boron M6 Heavy - speed/turrets/turn speed. The Heavy Dragon looked interesting but the turrets seem to lack?
Oh, if you like to see my progress you can see it on my egosoft profile,
here
- as I will be updating it.
Posted by Roguey
on Monday 11th July, 2011 ·

0 comments
·
Comments
| | |
| --- | --- |
| | To post comments you need to register and log-in. |