X3TC » A station too far
During the past few days ive been building up my complex with my TL. In the end I wanted to create a complex which required no resources - ie. makes everything it needs itself.
The last bit of the puzzle was joining up two mines - an Silicon and Ore Mine L's (no point using M size mines, you wish you upgraded to L later). To do this I need a tractor beam, so I could pull the two mines closer to my complex - as they were too far to join with a complex construction kit: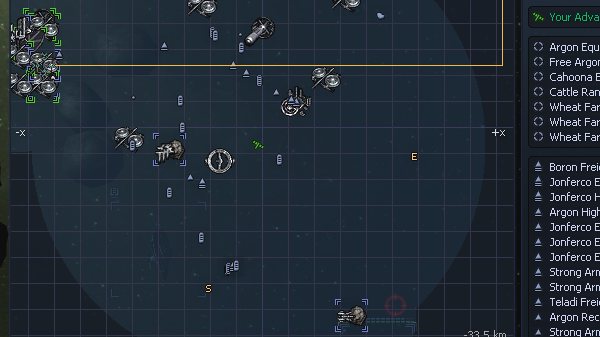 The only race that sells them are the Paranid who I was trying to keep an enemy (started with the Bankrupt assassin). However this meant I had to be nice to them, so I could buy a couple of tractor beams. This was done with a few fight missions. Soon as I could I got myself some tractor beams for my Dragon M6.
Then what was left to do was to drag both mines close enough to my complex, so I could join them on. I felt sorry for my Dragon dragging a great big station behind it: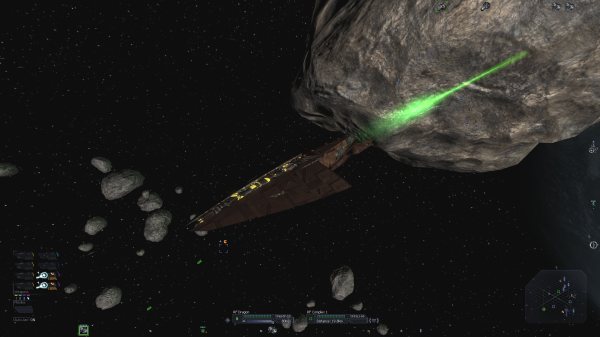 After both stations where dragged close enough, they were joined onto the main complex with two more complex construction kits, to make a compete complex. Oh, btw wheat isnt selling very well now - getting loads of it stockpiling.
The last stage was to kick start the complex with some Energy cells (700'ish). To do this I had to stop production at a few of the stations (because resources where limited).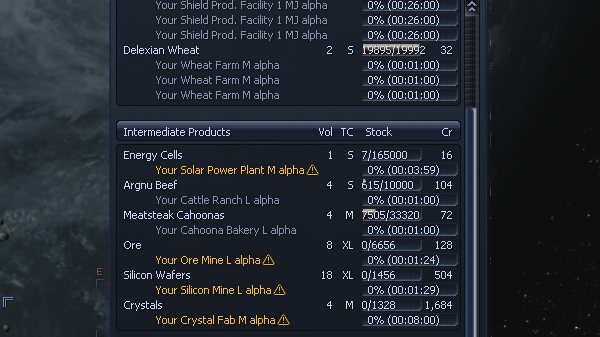 It was just enough to get the complex working, slowly toggling on stations the complex started to become alive.
I am noticing 1MJ shields are still selling well around Argon Prime in X3TC - okay my complex is in Three worlds, but that still Argon space.
Hopefully now ill be able to get some cash up and get myself a bigger ship soon.
Posted by Roguey
on Thursday 14th July, 2011 ·

0 comments
·
Comments
| | |
| --- | --- |
| | To post comments you need to register and log-in. |