X3TC » Getting your own Hyperion
In X3TC the old Hyperion from X3 has been changed from an M7 to a M6. Most of the stats are the same, apart from the shields (1GJ) and few other things. This makes the Hyperion one of the best normal M6's to have (it can also dock at any station). However this ship can not be brought, so its boarding time!
In my game I used an M7M with some Flail missiles and 1 boarding pod. I used Flails missiles to bring down the shields to under 10% - You could use Hammer's but they do too much damage.
Once you got the shields down, send 1 boarding pod (with 5 marines). If you send any more marines, they wont attack and will eject into space. After sending the Boarding pod -it might be worth sending just a few more Flails to stop the shields going up. Once the marines are on Deck 1 you can forget about the shields.
The best way I found of getting my missiles to hit is to face away from the ship and try to out-run it but staying within 10km's (out of range of PPC's but enough for your missiles). If you try using missiles from another angle, the turrets will shot out the missiles. However this time the Hyperion is faster than my ship, but you could simply use Jumpgate's to get the ship to turn and face you.
I lost 1 Marine, but got this ship: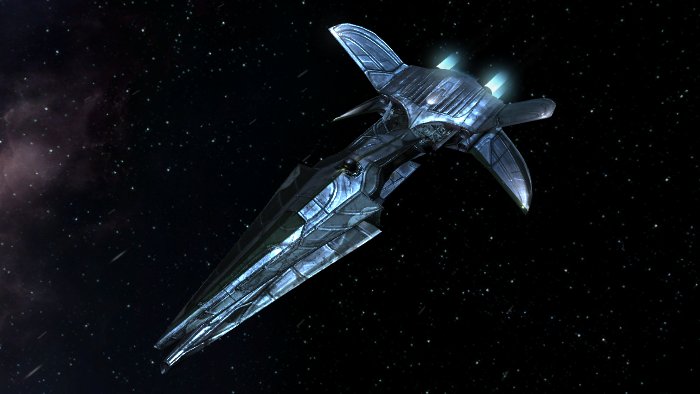 Thanks Paranid. An M7 went hostile (I did think about boarding him too), but decided not too. So I
com
him and told him my missile barrage was simply an miss-fire. He was fine with that, even know I stole an Hyperion from under their noses.
Posted by Roguey
on Wednesday 10th August, 2011 ·

0 comments
·
Comments
| | |
| --- | --- |
| | To post comments you need to register and log-in. |