X3AP » What to buy at 50 million
Its took a long time to buy up any serious money in the
Terran Commander
. Most of it ive been spending on my complex, which is now 50 stations large.
I built my complex in
Megnir
, which seems a fairly safe Terran sector (this sector has gates you can jump too).
Carbo Cake
seems to sell fairly well, although just 4 or 5 L factories seem to cope with demand (price set at 31cr), however my main seller is
Poltergeist missiles
(price set at 1 less than default). I have 10 of these stations (in the complex) and the missiles are normally always brought by the NPC ships.
After much time and many kill missions, I wondered what to buy at the 30-40 million range. M7's seem good but kind-of wanted more turrets, M2's are a bit of a stretch but are the most powerful fighters (but are rather slow)... after much thinking I decided on a
Split Cobra
: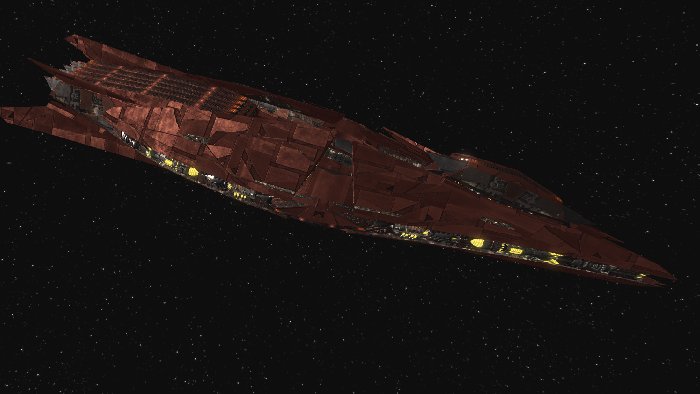 My reason for this is that its the second fastest M7M (speed can be important in M7M's), which is able to use boarding pods to board other ships. Boarding pods make boarding so much easier, as you send your marines in a missile like projectile rather than kicking them out of air-lock and letting them fly up-to the ship.
One little tip: if your setup for boarding in your M7M, angry the ship you wish to board with a few missiles (probably a few Flails every 5-10 seconds). Now get the ship behind your M7M (7-8km is safe) and set your top speed to the same as the ship you wish to board. This puts the enemy ship so its front is facing you, which should allow you to send missiles and boarding pods without the turrets shooting any of them out. Now use a few Hammer Heavies to take down the shields, and then use a few Flails (at 10%'ish shields) to bring them down to 2-3%. Launch the boarding pods, then a few more Flails (although you need to be more careful with lighter shielded ships). Now keep the shields under 10% with Flails until the marines reach deck 1. Now you can just wait and hope your marines are successful.
Posted by Roguey
on Friday 13th January, 2012 ·

5 comments
·
Comments
| | |
| --- | --- |
| | To post comments you need to register and log-in. |