X3AP » A flash update
You maybe wondering what ive been working on the past day, it is actually some flash code that displays the universe directly from the XML file that X3AP uses. The code only displays an universe map, however using the XML file it knows everything about the universe, so sector maps could also be done. Here's what it looks like atm.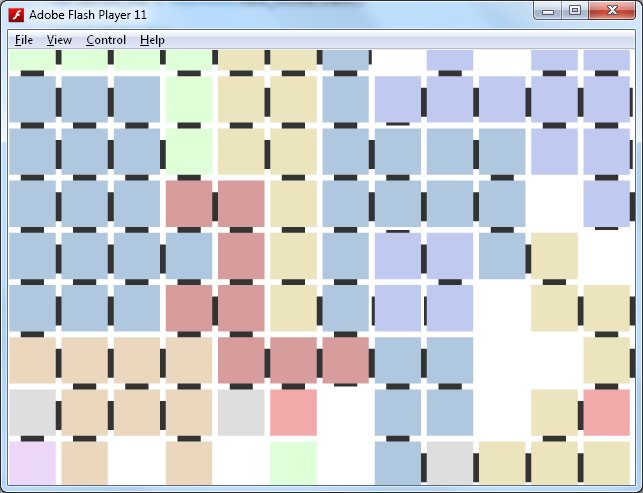 I did not draw that map, nor put any of the links in - they are all worked out by the flash code. Another advantage to this is that it should work for all X-games. Scrolling is done via the cursor keys atm. Its crazy how fast my flash projects have been moving.. you could say.. in a flash...
Posted by Roguey
on Monday 20th February, 2012 ·

1 comments
·
Comments
| | |
| --- | --- |
| | To post comments you need to register and log-in. |