New compare program
In the past ive relied on people feebck and the change list to update my stats. However with v2.0 due too, I wanted something better so I could update my stats easier, quicker and with more detail. So I set about creating a small program in VB to scan two CSV files and tell me all the differences.
My program can also understand the tships file, telling me the name of the ship and even what columns have changed. (v1.0 to v1.1):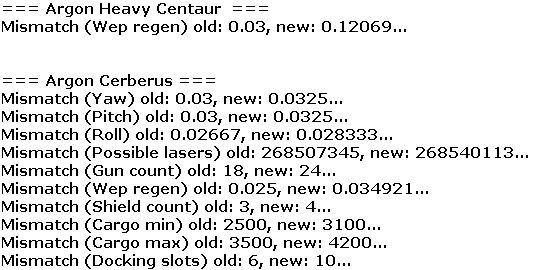 Hopefully this should make updating much easier for me... Let the computer do all the hard work!

Posted by Roguey
on Thursday 23rd February, 2012 ·

0 comments
·
Comments
| | |
| --- | --- |
| | To post comments you need to register and log-in. |