Upgrading from a 9800GT to a 670GTX
For many years I had 9800GT: it was a great card and only cost £100 from a local seller. The 9800GT gave me a performance increase of 4x times my previous card, so for £100 it was a great deal.
Last year I upgraded my PC to an i7 2600k, however left upgrading the graphics card (so I was running a 9800GT on an i7). This was fine for a bit, has I wasnt really playing any new games as such (most ran on the 9800GT fine).
Now the time has come to update the graphics card: A month ago NVidia released a new series called the Kepler range. The Kepler seems to be the card to go for: support for the latest technology, more energy efficiency (I hate how cards demand more and more power), fast fps and even the type of cooler I like (blowing the hot air out the back of the case, my 9800GT blew the hot air back into the case). The older series GTX 560/570/580, they were putting some odd about of memory on them like 1280Mb, 1536Mb etc. With Kepler its simply 2Gb (this seem much better too)!
Well here's my PC with the 9800GT installed: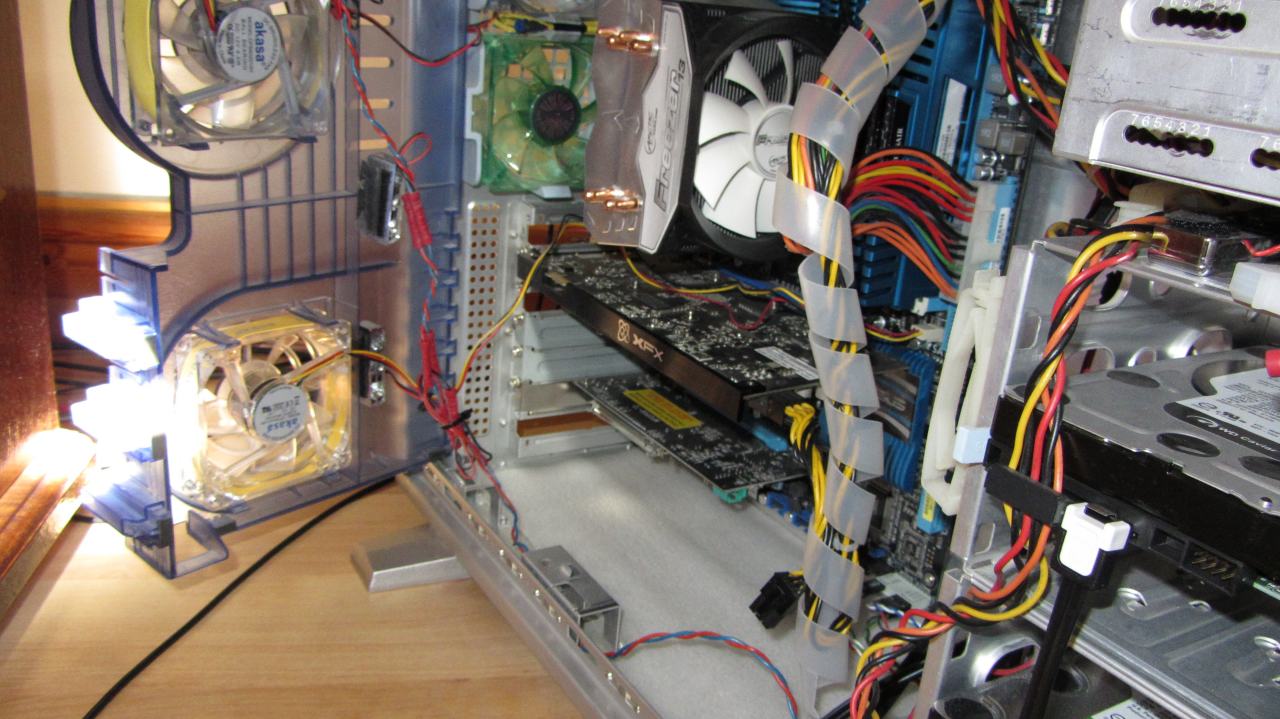 I managed to get myself a
MSI GeForce GTX 670 OC 2048MB GDDR5
(an over-clocked version). The core-speed is normally 915Mhz, which has been bumped to 965Mhz... I know its just like 6% more but this card was the cheapest at the store oddly, still 6% more than normal (warranted at that speed). Here is a picture of the card outside of the PC: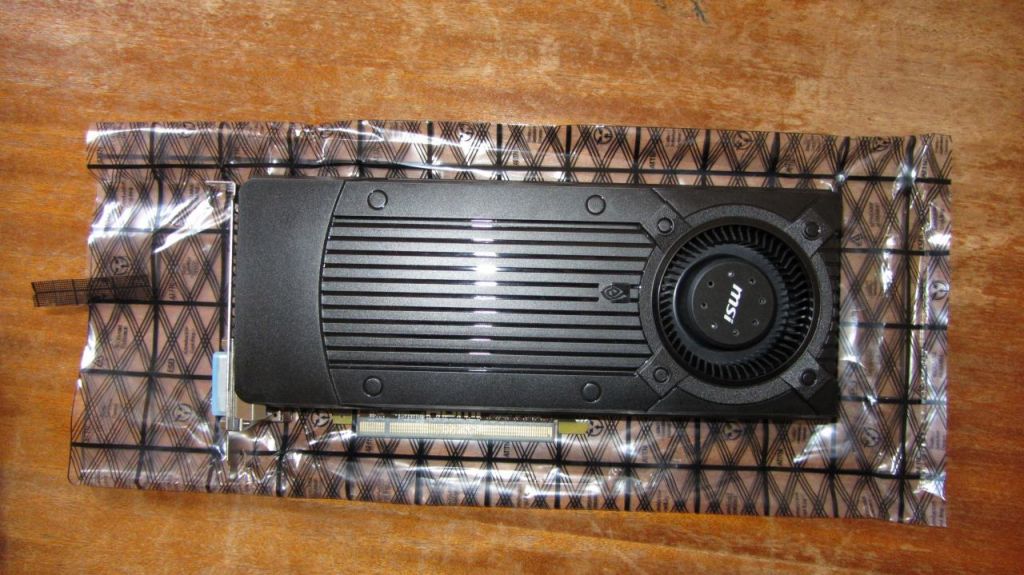 Oh and btw for anyone wondering (I had troubles finding out this info), the power plugs on this card are mounted around 7inch from the back of the card. I needed to know, as may cause alignment issues in my case: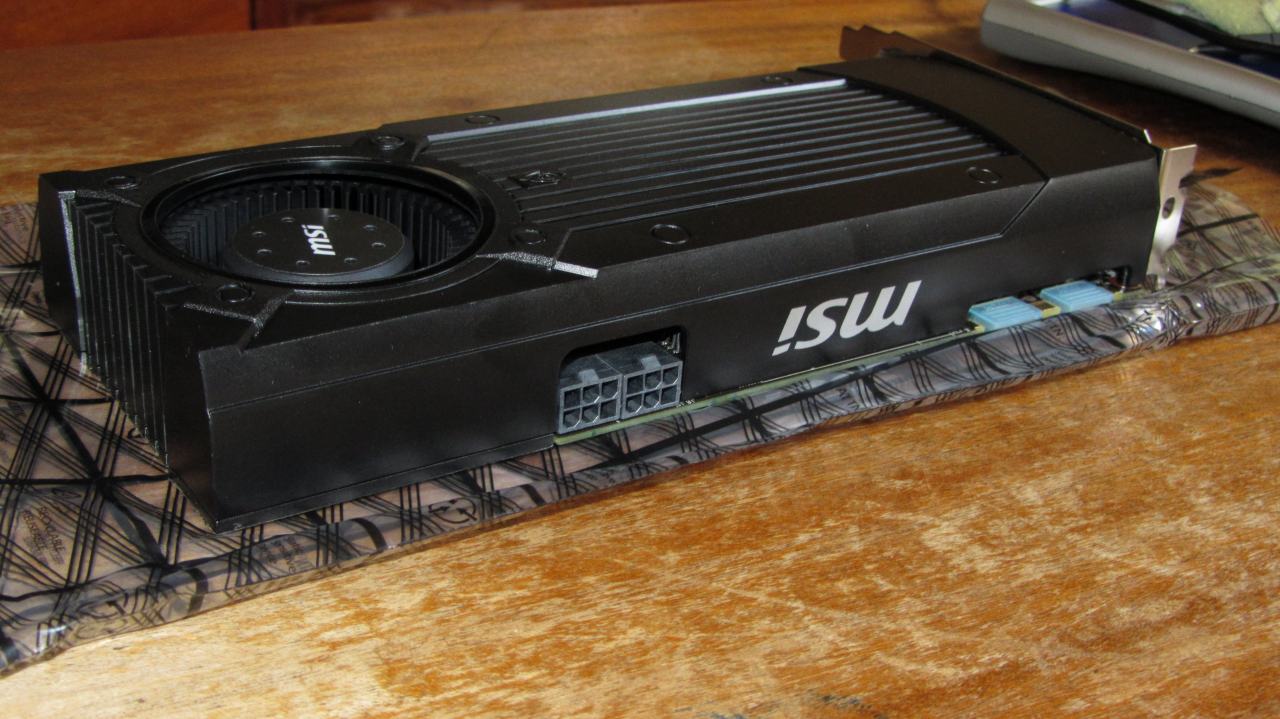 The reason why the power plugs are mounted here is that the GTX 670 PCB isn't the full width, as the cooler actually extends the length of the card. Odd eh?
Anyway, this is the 670GTX inside my PC (with the side door off), as I'm just checking it: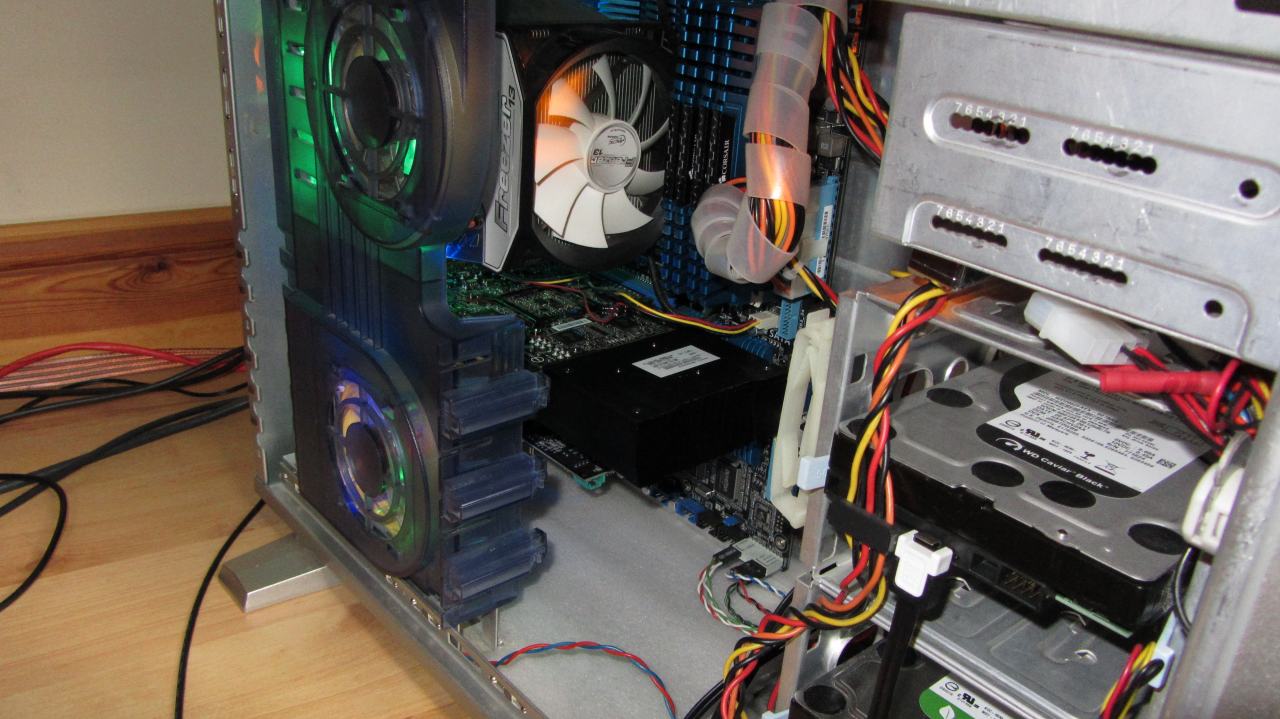 Well... Im off
testing
, have fun

Posted by Roguey
on Thursday 7th June, 2012 ·

1 comments
·
Comments
| | |
| --- | --- |
| | To post comments you need to register and log-in. |