Split Heavy Dragon
(M6)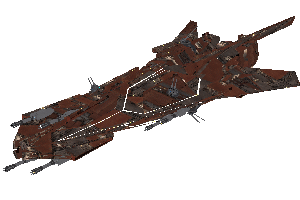 Acknowledging the need to maximise the potential of the Dragon design, Split military designers have reworked it from bow to stern and the result is an even more formidable warship.


Summary
Price
11,906,500 credits

(3,333 notoriety points)

Engine speed
85 to 160.9

m/s (x9 engine tunings)

Turn speed
1.4 to 2.6

rpm (x9 rudder tunings)

Shields
3 x 200 MJ Shield (5 mins, 10 secs,

48% efficiency

)
Hull strength
222,400 points
Weapon energy
17,525

(+ 1,970.0J/sec)

Cargo-bay
400 - 675

(XL sized)

Production at HQ


10 hours, 19 mins, 24 secs.
Weapons
Missiles

8 x Cockpit

4 x Top turret


Counter

Dmbf

Heavy

Khaak



Light

Medium

Special commonwealth



Special terran

Add your comment
| | |
| --- | --- |
| | To post comments you need to register and log-in. |


Kepler

• 2 months ago


I never used it before but at a glance it's definitely a M6 for professional. 'An M6 that built like M3', 'Built to destroy'. If you're new to the game or bad at control, I suggest you to get Heavy Centaur instead this. It has better turret coverage, meaning that it can shoot down an firestorm torpedo(A missile that deals 1M dmg. Most deadly.) that you never knew it was there.